PPI Testimonials
A number of Testimonials from Payment Protection Scotland customers are detailed below:
Mrs L. Glasgow
"I am happy to recommend Payment Protection Scotland to anyone who is considering reclaiming any money owed to them. The service they provide is of the highest standard and my settlement figure was certainly far more than I had anticipated! Their representative James Murphy was excellent and clearly explained the process to me.Thank you Payment Protection Scotland for a first class service.!!"
Mr G. McKay, Glasgow
"I'm glad I contacted Payment Protection Scotland after being recommended by a friend. I only had to sign 3 pieces of paper and 5 weeks later i received a cheque for £5,745.19. AMAZING!!"
Mr & Mrs Foy, Bathgate
"Thank you for pursing our case for mis-sold Payment Protection. We're delighted with the £9,578.46 you recovered for us."
Mrs Sinclair, Kilmarnock
"Thank you so much for claiming me back £3,212.19. That's our family holiday paid for!! A truly professional service."
Please contact Payment Protection Scotland for more information or to start you claim TODAY!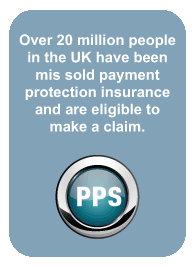 Payment Protection Scotland
Scotland's Most Successful PPI Claims Company:
With Offices in Glasgow, Edinburgh, Aberdeen, Dundee & Bellshill