Scottish PPI Claims
Payment Protection Scotland (PPS) reclaims mis-sold payment protection insurance for our customers throughout all of Scotland.
With offices throuout Scotland, we are well placed to help you make your claim for mis-sold PPI.
The company believes it is the first choice for reclaiming Payment Protection Insurance (PPI) for a number of reasons, including:
No Win - No Fee
Established Company
Experience Claims Managers
92% Success Rate
Average Claim £2,750
If you feel you have been missold PPI, make a Scottish PPI Claim with Payment Protection Scotland today.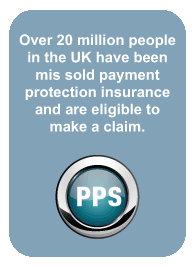 Payment Protection Scotland
Scotland's Most Successful PPI Claims Company:
With Offices in Glasgow, Edinburgh, Aberdeen, Dundee & Bellshill