PPI Reclaim Scotland
Payment Protection Scotland (PPS) reclaims mis-sold payment protection insurance for our clients throughout Scotland .
How much PPI will I get back?
Here at Payment Protection Scotland we are asked this question, usually within the opening minutes of a conversation – and we understand why! Many customers will have been paying payment protection insurance (PPI) for many years, excited by the possibility of having a welcome lump sum injected into their personal finances.
For many people who deplore the powerful nature of the banks in the UK, getting a cheque back from their bank is also one way of redressing this perceived imbalance.
Calculating a ball-park figure for your PPI compensation is not as hard as you think, and it is possible to guestimate how much you could receive. This is also a good way of knowing if the amount you are 'offered', is anywhere near the amount you are actually due.
In the early day of PPI compensation, this is exactly what the banks did – they made 'offers'. Luckily, customers were savvier than what they thought, refusing these 'offers' which may considered derisory, hanging out for the full amount. Would you take £500 PPI compensation when you knew you were due thousands more?
Getting accurate PPI compensation figures is a complex business, with calculations that can make even the most wizened mathematician reach for the calculator. But, before you grab the cheque and run, just spend a few minutes checking the amount is correct.
Here's how...
PPI was often calculated as a percentage of the loan you took out; in many cases this was as high as 15%, which is the figure we will use for our calculation purposes.
The equation looks a bit like this:
15% of (Length of loan x repayment amount per month) = Likely cost of insurance
In a working example, if you paid £100 per month on a loan lasting 3 years, the cost of the loan was £360. PPI in many cases was about 15% of the, therefore you are likely to receive £540 back, with an additional 8% on top as the judicial review stipulated.
These figures are relatively small in comparison to the larger loans many customers took out with banks; mortgage amounts are also a lot higher yielding a higher PPI compensation cheque and credit card customers also find that their PPI compensation amounts can vary due to how PPI was calculated and applied to their accounts.
If you know how much PPI you were paying each month e.g. £95 per month for 42 months, then you have your answer: £3,990.
**This is for illustration purposes ONLY**
Here at Payment Protection Scotland we can help you out every step of the way from finding out if you have PPI on your accounts, to writing the first letter of complaint, pursuing your complaint and checking if you have been offered the right amount of PPI compensation.
If you have questions about PPI and how to calculate what you could be entitled to, contact Payment Protection Scotland, one of Scotland's leading complaint management companies.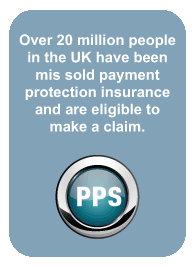 Payment Protection Scotland
Scotland's Most Successful PPI Claims Company:
With Offices in Glasgow, Edinburgh, Aberdeen, Dundee & Bellshill