PPI News - September 2017
Millions could face an EARLIER deadline to reclaim PPI
If you think you may have been mis-sold PPI, don't assume you've got until the advertised 2019 deadline to reclaim - millions who may be owed could face a much earlier cut-off.
> Read more at MoneySavingExpert.com.
Ad of the Day: Schwarzenegger says 'hasta la vista' to PPI as deadline approaches
The Financial Conduct Authority (FCA) has recruited Arnold Schwarzenegger to kickstart the countdown to 2019's PPI complaints deadline.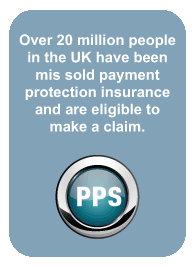 Payment Protection Scotland
Scotland's Most Successful PPI Claims Company:
With Offices in Glasgow, Edinburgh, Aberdeen, Dundee & Bellshill