PPI News - October 2015
Could £25,000 payout spark new PPI claims spree?
A landmark ruling – and payout – could trigger another wave of payment protection insurance claims.
Read the full story at the Telegraph's website.
PPI claims could face 2018 deadline under FCA plans
Customers who were mis-sold payment protection insurance (ppi) could be forced to make their claims for compensation by spring 2018 under proposals, by the Financial Conduct Authority, to draw a line under the financial industry's costliest mis-selling scandal.
Read the full story at the Guardian's website: 

> Read Article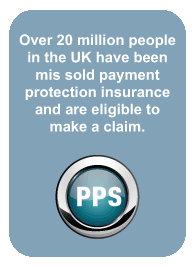 Payment Protection Scotland
Scotland's Most Successful PPI Claims Company:
With Offices in Glasgow, Edinburgh, Aberdeen, Dundee & Bellshill