PPI News - May 2016
Borrowers Making upto 4,000 Complaints About PPI Every Week
Payment protection insurance is triggering up to 4,000 complaints a week to the Financial Ombudsman Service, which said the claims management industry and a possible deadline for PPI compensation continue to stoke complaints.
Read the full story at The Telegraph.
PPI scandal: 'serious risks' of more mis-selling in financial services market
Pension freedoms introduced last year could be a potential trigger for PPI-style mis-selling on a mass scale, say MPs.
Read the full story at The Guardian.
Glasgow-based Clydesdale increases PPI misselling costs provision to £1.5bn
SHARES in CYBG, the group which comprises Clydesdale Bank and Yorkshire Bank, fell after the lender revealed it had set aside another £450m to cover the costs related to the misselling of payment protection insurance.
Read the full story at The Herald.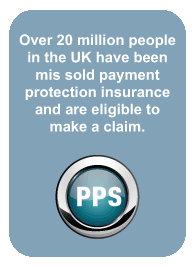 Payment Protection Scotland
Scotland's Most Successful PPI Claims Company:
With Offices in Glasgow, Edinburgh, Aberdeen, Dundee & Bellshill