PPI News - May 2012
Over the last month almost all of the main high street lenders have had to set aside far more than they originally thought to settle mis-sold PPI claims.
HSBC, Lloyds, Royal Bank of Scotland and Barclays have set aside an additional £1 Billion to cover successful PPI claims. This is money that they made from mis-selling payment protection insurance to their own customers over the last 10 years. Customers like you!
Over the last few months the banking industry has been trying to encourage customers who think they might have been mis-sold PPI to contact the lenders directly. This is in the hope that if the lenders are dealing with you directly they will be able to pay you less than you may be entitled or dismiss your claim altogether.
So make sure you have an experienced professional on your side when trying to reclaim mis-old PPI. At Payment Protection Scotland we will pursue the lenders on your behalf for a full refund of any PPI they ever charged you PLUS compensation. Our average client receives £3500. We will work for you on a NO-Win No-Fee basis, so you have absolutely nothing to lose. We will fight the case and deal with the whole process on your behalf.
So if you've had a Loan, Credit Card of Mortgage in the last 10 years call us today and we can start your PPI claim. Within minutes one of our experienced claims managers will advise you if you have a potential claim.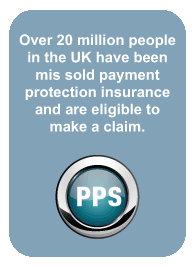 Payment Protection Scotland
Scotland's Most Successful PPI Claims Company:
With Offices in Glasgow, Edinburgh, Aberdeen, Dundee & Bellshill