PPI News - March 2013
Bradford & Bingley owner repays £4bn to taxpayers
UK Asset Resolution (UKAR), the government-owned company incorporating Northern Rock (Asset Management) and Bradford & Bingley, paid back £4bn to taxpayers in 2012.
PPI Mis-Selling Has Created Thousands of Jobs
Up to 20,000 jobs have been created to deal with claims over mis-sold payment protection insurance (PPI), employment group Manpower has said.
Ombudsman States: PPI Complaints Rise is Unprecedented
The Financial Ombudsman has announced that the rise of PPI complaints in unprecedented. The ombudsman is currently taking on 2,000 new cases per day..
Lloyds PPI Mis-selling Complaints Reach 1.4 Million
In 2012 the Lloyds Banking Group received 1.4 million complaints regarding Missold PPI.
» Read full story at The Independent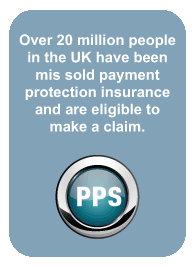 Payment Protection Scotland
Scotland's Most Successful PPI Claims Company:
With Offices in Glasgow, Edinburgh, Aberdeen, Dundee & Bellshill