PPI News - March 2012
Our new radio advert will be on Real radio within the next 2 weeks. Everyone here at P.P.S think it's a great ad. Let us know what you think our Facebook or Twitter page when you hear it
MARCH PPI NEWS
The average amount we reclaimed for our clients in February was £4300! Once again, higher than every other Scottish PPI claims company. That's testament to the experience of all our staff here at Payment Protection Scotland.
Our highest Credit Card reclaim in February was for £25,600 on a Royal bank of Scotland Visa. We managed to reclaim all the PPI our clients had paid PLUS compensation. Considering the PPI premiums were only £5,500, this is one of our most successful claims to date.
WARNING!!
The banks are at it again!
Not happy with mis-selling billions of pounds of Payment Protection Insurance to it's OWN customers, the banks are actively trying to encourage you to let THEM deal with the complaint!
We cannot stress enough, if you are contacted by a lender who tries to encourage you to deal directly with them regarding a PPI claim contact a reputable professional who can deal with the lender on your behalf.
The banks are trying to encourage you to let them deal with you directly for a reason. So they don't need to pay what they should. They are aware that most people don't know the regulations, law and guidelines that the banks should follow when it comes to PPI claims. They are hoping to save Billions by doing this.
REMEMBER… IT WAS THE BANKS THAT MISSOLD THIS INSURANCE TO YOU.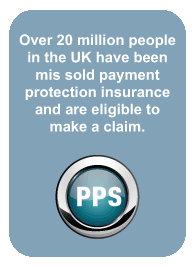 Payment Protection Scotland
Scotland's Most Successful PPI Claims Company:
With Offices in Glasgow, Edinburgh, Aberdeen, Dundee & Bellshill