PPI News - June 2012
PPI complaints process to be made easier
Following an investigation by Which? and Moneysavingexpert.com leading financial service providers have agreed to make it easier to find out about PPI and making a complaint.
This would be welcomed by Payment Protection Scotland, however, we remain unconvinced by the main lenders. In our experience many of the lenders are becoming reluctant to face up to their responsibilities and deal with claims in an efficient manner.
Financial services complaints swollen by PPI claims
Financial Ombudsman Service says it received more than 260,000 complaints in 2011/12, 60% of which involved the sale of payment protection insurance
A record 264,000 complaints were lodged about financial products and services over the past 12 months, with disputes about payment protection insurance (PPI) dominating the postbag, the UK's Financial Ombudsman Service (FOS) has revealed.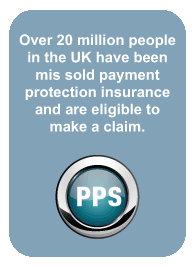 Payment Protection Scotland
Scotland's Most Successful PPI Claims Company:
With Offices in Glasgow, Edinburgh, Aberdeen, Dundee & Bellshill