PPI News - July 2012
Lloyds Make Half-Year Loss After Increasing PPI Provision
26 July 2012
Lloyds Banking Group has made a half-year loss of £439 million and has increased provision for payment protection insurance (PPI) claims by £700 million.
It is the second time this year Lloyds have increased the provision and takes the total to £4.27bn from an original £3.2bn
» Read the full story on the BBC
Banks Put Aside An Additional Billion for PPI
25 July 2012
Britain's top four banks are to add an additional million pounds to the funds used to deal with refunding missold payment protection insurance. This brings the total fund to 8 billion.
PPI Compensation Claim of £65,000
25 July 2012
A women in Hertfordshire has been refunded £65,000 in mis-sold payment protection insurance (ppi) from her credit card company: MBNA
Read the full story at the BBC.: http://www.bbc.co.uk/news/business-18554478
Central Bank Order Review of PPI
02 July 2012
Financial institution in Ireland have been ordered by The Central Bank in Ireland to carry our reviews of their sale of Payment Protection Insurance (PPI).
This is part of an ongoing investigation by the Central Bank, regarding concerns that many policies have been mis-sold.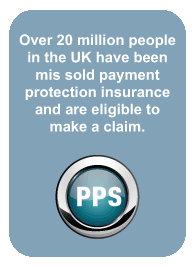 Payment Protection Scotland
Scotland's Most Successful PPI Claims Company:
With Offices in Glasgow, Edinburgh, Aberdeen, Dundee & Bellshill