PPI News - January 2013
PPI Disputes Lead to 1,000 More Jobs at Ombudsman
About 1,000 more staff will be employed to deal with a surge in complex complaints about payment protection insurance (PPI) mis-selling.
Co-op Bank Fined £113,300 for Holding Back PPI Claims
The Co-op bank has been fined £113,300 by the Financial Services Authority for delaying complaints about Payment Protection Insurance (PPI).
Bank PPI costs could double to £25bn
The final costs to banks of mis-selling payment protection insurance could reach £25bn, nearly double the £13bn banks have hitherto set aside, according to The Times.
» Read full story at The MoneyMarketing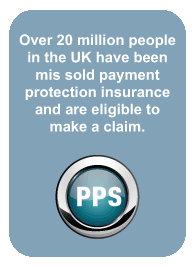 Payment Protection Scotland
Scotland's Most Successful PPI Claims Company:
With Offices in Glasgow, Edinburgh, Aberdeen, Dundee & Bellshill