PPI News - February 2013
Lloyds Fined by the FSA for PPI Payment Delay
Lloyds have been fined by the FSA for PPI payment delay.
Banks Split Over Time Limit for PPI
A split is emerging among Britain's biggest banks over attempts to secure a deadline for consumers to file claims that they were mis-sold payment protection inurance (PPI) policies.
PPI: The Unintended Consequences of a Scandal
There has been many unitended consequences of the PPI Scandal, including job creation and increased consumer spending.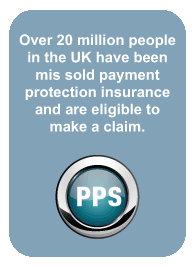 Payment Protection Scotland
Scotland's Most Successful PPI Claims Company:
With Offices in Glasgow, Edinburgh, Aberdeen, Dundee & Bellshill