PPI News - August 2012
PPI Complaints to the Ombudsman Rising Daily
20 August 2012
The UK financial ombudsman is receivng 1,500 new claims for Payment Protection Insurance (PPI) every day.
PPI Acts as Stimulus
13 August 2012
There has been some talk on PPI acting as a stimulus for the UK economy.
This theme was also picked up by The Guardian, which states:
"...estimates by the National Institute for Economic and Social Research, quoted by the FT, show that if PPI compensation reaches the worst-case (for the banks) estimate of £15bn, the upshot could be an increase in GDP of 0.7%. "
» Read the full story at The Guardian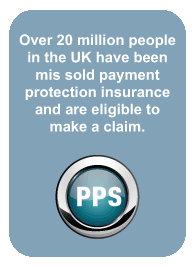 Payment Protection Scotland
Scotland's Most Successful PPI Claims Company:
With Offices in Glasgow, Edinburgh, Aberdeen, Dundee & Bellshill