PPI News - April 2012
BARCLAYS PAY CHIEF EXECUTIVE £17 MILLION !!!
Barclays banks have announced that they paid their Chief Executive £17million in pay and bonus last year.
Yes, £17,000,000 in pay and bonus! Despite vigorously defending claims for mis-selling Payment Protection Insurance, Barclays along with most other of the large lenders continue to pay massive bonuses to its executives.
So if you've had a loan, credit card or mortgage in the last 10 years make sure you have a professional on your side. Call Payment Protection Scotland and let our experienced legal and finance professionals get back what's rightfully yours. We are the leading Scottish PPi claims company.
MARCH 2012 PPI CLAIMS
Last month our average claim for mis-sold PPI was £3750 and 92% of our claims are successful. We will be able to assess in 1 quick call if you have a potential claim. We will then deal with every aspect of your PPI claim from start to finish. We will claim back your Payment Protection Insurance on a No-Win No-fee basis so you have nothing to lose.
MARCH 2012 - AVERAGE PPI CLAIM SETTLEMENT TIME
Last month our average claim was settled in 8 weeks!!
NEW RADIO ADVERTISEMENT
Our New radio advert started this month. Based on the classic Scottish World Cup anthem "We have a dream". It's initially being aired on Real Radio. Please let us know what you think on our Facebook and Twitter page.
Listen to the ad below: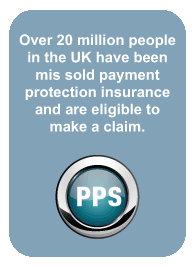 Payment Protection Scotland
Scotland's Most Successful PPI Claims Company:
With Offices in Glasgow, Edinburgh, Aberdeen, Dundee & Bellshill