PPI Advice Scotland
Payment Protection Scotland (PPS) provides confidential PPI advice to people across Scotland.
If you have taken out a loan, credit card or mortgage in the last 10 years, you may have been mis-sold payment protention insurance.
Contact Payment Protection Scotland today for impatial advice on Payment Protection Insurance.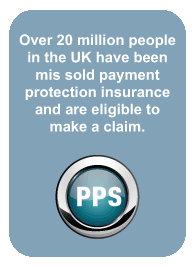 Payment Protection Scotland
Scotland's Most Successful PPI Claims Company:
With Offices in Glasgow, Edinburgh, Aberdeen, Dundee & Bellshill