Bank of Scotland PPI Claims - Scotland
At Payment Protection Scotland we have history of successful claims against Bank of Scotland. Currently 92% of ppi claims we make against Bank of Scotland are successful.
If you've ever had a loan, credit card or mortgage from the Bank of Scotland in the last 10 years you could have been mis-sold ppi.
PPI Claims - Bank of Scotland
Bank of Scotland made massive profits by mis-selling PPI. Call Payment Protection Scotland today and within minutes one of our experienced claims managers will assess your claim. We take on all Bank of Scotland claims on a No-Win No-Fee basis. So if your claim isn't successful it won't cost you a penny – What Have You Got To Lose?
Payment Protection Scotland are one of the country's most successfull ppi reclaim companies.
The average amount we recover for our clients is £3500.
92% of our PPI claims are successful.
Contact Payment Protection Scotland today to reclaim your PPI from Bank of Scotland.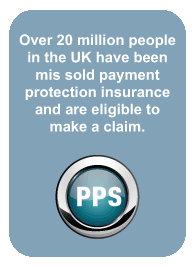 Payment Protection Scotland
Scotland's Most Successful PPI Claims Company:
With Offices in Glasgow, Edinburgh, Aberdeen, Dundee & Bellshill