Will There Be a Rush of PPI Claims in 2019?
We hope so because the PPI deadline is in August 2019! Many experts predicted a surge in PPI compensation claims as soon as the PPI deadline was announced. Slowly but surely, the claims volume has begun to increase and we think that the PPI saga will end in an avalanche of cases.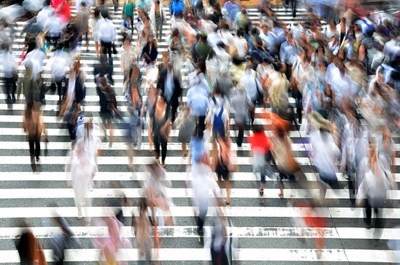 In fact, the Ombudsman is estimating they will resolve hundreds of thousands of more cases in 2019. So far, banks have collectively paid out £32 billion in compensation since 2011 – and this figure is set to rise even further.
Is Your PPI Compensation Claims One of Them?
Claiming compensation for mis-sold PPI is an action that many people can take simply because PPI is the most mis-sold financial product in British banking history.
And this is why;
It was often sold to the customer without their knowledge – you may not have realised that when you applied for a credit card online, for example, that the 'buy PPI' box was already ticked. You didn't need or in many cases, you were not covered by it, meaning you are/were paying for an insurance policy that you didn't want, need or use.
Compulsory purchase or not? – PPI is not a compulsory purchase. A bank or lender may insist you have some kind of insurance cover to protect your income when they lend you a large amount of money. This is a common requirement when buying a mortgage. But, the bank cannot stipulate that you buy their own policy and no one else's.
Part of getting the best deal – some representatives also told customers that you were more likely to be accepted for a loan if you took out PPI. At times when getting credit was hard, many people fell for this tactic. This is not the case and never has been. Any decision on whether to lend you money or not is dependent on your credit score.
A packaged deal – some customers were also given the impression it was part of a bundled deal and the best thing for them.
Medical exclusions – were you told about some of the illnesses that were excluded under the terms and conditions of the policy? Were you told that existing illnesses were not covered? Or that 'bad backs' and mental health issues were not covered either?
Low payout rate – and would you have bought the policy knowing that it paid out in only 15% of claims or that the process of claiming was long and complex?
If you have PPI, you may have a claim for compensation. Find out today by contacting our team at Payment Protection Scotland.
Payment Protection Scotland
Scotland's Most Successful PPI Claims Company:
With Offices in Glasgow, Edinburgh, Aberdeen, Dundee & Bellshill