Why Claim PPI Compensation?
Seeking compensation is a way of seeking justice. Although no crime has been committed, it is a civil matter and that means, your good faith was trampled on by your bank or lender, organisations who should and did know better.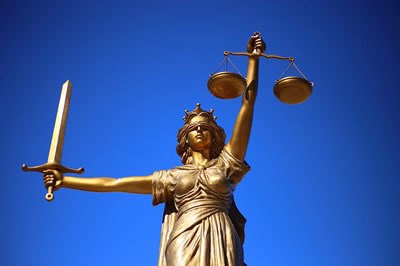 Payment protection insurance (PPI) was a product that was mis-sold on a scale that is hard to imagine.
Ordinary people who trusted their bank to do the right thing by them, were taken advantage of and mis-sold an insurance policy. The truth is, you were unlikely to be able to make a successful claim on the policy but here's the thing: the bank and/or lender knew this.
A poor product
It was a poor example of an insurance policy too. It was expensive and very poor value for money. People were paying large monthly premiums for a policy that just about covered the basics, but only if you were in the small group of policyholders who were actually covered by this policy.
Seek compensation, seek justice
Some people think that the good news stories belong to everyone else but them.
There are fantastic success stories; a self-employed business woman receiving £84,000 in compensation some years ago, couples receiving £27,000 from a PPI mis-sold to them via their mortgage product, a retired nurse received over £32,000… is your PPI story next?
Average PPI pay-out
The average payment, statisticians have calculated, is around £2,750. This was calculated by the number of policies known to have been sold divided by the number of policy holders of PPI.
You may get much more than this, or you may get less.
Putting you back to the financial position you would have been in
Compensation is something that many people seek for all kinds of reasons. The idea behind compensation is that any settlement or payment offered to you should not only be fair but put you back into the financial position you would have been in had you not been sold PPI.
This includes;
All premiums you made to the bank or lender for the PPI policy
Additional fees or costs that may have been incurred by the addition of PPI to your account
Interest at a rate of 8%
Do you have a claim?
If you are unsure, there are steps that we can take to help you make a claim. The first step is to find out if you have PPI on any of your products, from credit cards to loans.
But you need to hurry because the Financial Conduct Authority has announced a PPI deadline of August 2019. Check all your accounts, including catalogues, store cards and credit cards today and then call us for more information on our no win, no fee service.
Payment Protection Scotland
Scotland's Most Successful PPI Claims Company:
With Offices in Glasgow, Edinburgh, Aberdeen, Dundee & Bellshill