Who Do You Bank With?
With banks and lenders still adding more money to their PPI compensation funds, it pays to keep an eye on which bank top the list – but why?
The mis-selling of payment protection insurance (PPI) is a scandal that has rocked the British financial sector to its core. And just when you think the saga is finally dying a death, something comes along to reignite it.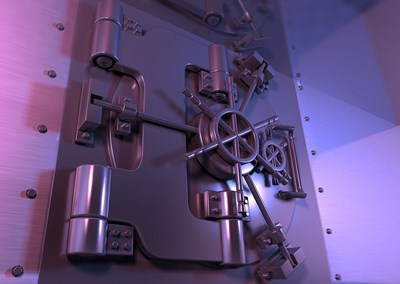 Which bank tops the list?
Lloyds Banking Group has set aside billions to compensate customers before the August 2019 PPI deadline. It has recently set aside more money to pay out on the continuing flurry of claims from customers who were mis-sold PPI by its representative and those of other banks, credit cards companies etc. that it owns.
As the biggest banking group in the UK, it is no surprise that they have the biggest bill. Although there are separate banking licences for some of the banks under its umbrella, Lloyds Banking Group can name major banks like Lloyds and Halifax as being owned by them.
These banks all have several thousand customers across the UK, all of whom could have a significant PPI compensation claim, hence the largest PPI compensation pot out of all the banks.
How to claim your money back
Claiming PPI compensation is important. The bank took your money for a product that they knew, in most cases, was not suitable for you.
There are many mis-selling reasons;
Age – In the main, PPI policies cover customers between the ages of 18 and 65. Many banks and lenders, however, continued to sell PPI policies to customers who were over the age of 65. This meant, if they tried to claim, they would be unable too.
Self-employed – people who ran their own businesses were not covered by the PPI policy but this did not stop banks and their representatives from selling policies to them.
Part-time employment – PPI policies tended to cover people who worked full time for 30 hours or more a week. Some customers who bought PPI would not be covered if they worked part-time or less than 16 hours. This information should have been made clear to you.
Compulsory – many customers were told that buying PPI was part of the loan. Many customers felt they were given the impression that for their application would more than likely be successful if they had to buy PPI. There is no basis in law that says you have to buy the bank's insurance policy or any other kind of product in addition to a loan.
Added without your knowledge or consent – you may have received a letter from a bank or lender that tells you about the great product that they have added to your account. However, if you didn't check the small print carefully, you will not have noticed that the policy was of no use nor of any relevance to you. But you were still paying for it.
Do you have a claim for PPI compensation? If so, call us today to see how we can help.
Payment Protection Scotland
Scotland's Most Successful PPI Claims Company:
With Offices in Glasgow, Edinburgh, Aberdeen, Dundee & Bellshill