When Did the PPI Scandal Start?
The year was 2009. Matt Smith was announced as the next 'Dr. Who' and the world was shocked at the death of Michael Jackson in June of that year. The papers were clogged with headlines about MPs expenses and the funniest one-liner at the Edinburgh Fringe festival that year was, "Hedgehogs. Can't they just share the hedge?". And it was the year the PPI scandal really started.
And it would become the most notorious scandal in British banking industry.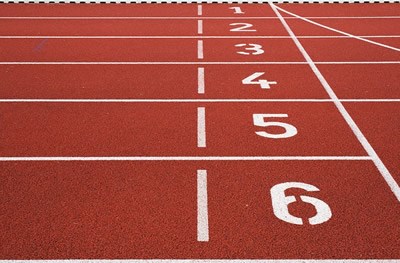 'Easy' credit
At one time, loans, credit cards and mortgages were 'freely' available. These products were the mainstay products of banks and lenders.
Payment Protection Insurance (PPI) was an 'add-on' product that sales advisors sold to thousands of customers when they took out a loan or other credit facility.
They enjoyed huge monthly commissions with some bank sales peoples earning a staggering £80 or more per case. Multiply this by a conservative estimates of 50 policies sold per month, and it becomes a pleasant addition to their take home pay.
It was not a short term selling issue either.  PPI, at this point, had already been sold for over 6 years. The PPI market was estimated to be worth £2billion to the banks, all of whom were making huge profits. By 2009, there were an estimated 20 million PPI policies in the UK.
But then…
Someone complained.
This complaint was taken up by several consumer organisations who referred their case to the Competition Commission and the Office of Fair Trading. It kicked off what we know now to be the PPI compensation saga.
But the problem is not just the product but the way in which it was sold.
Customers were sold the product when they did not want or need. In the vast majority of cases, customers would not have been able to make a claim on the PPI policy as they were not covered by it.
And then…
The banks decided to fight back.
Obviously realising that compensating customers would hit their profits hard, they pushed the whole thing to a Judicial Review in 2011. But, the review went against them but by this point in the journey, there was a huge backlog in the number of PPI cases waiting to be assessed and compensated.
Begrudgingly, the compensation claims were paid.
Have you claimed?
Even though we are now some years on from when the whole thing started, it is still estimated that there are many thousands of people who have yet to make a claim.
But wat will happen in 2019? No one has a crystal ball but we know that PPI compensation claims will end on 29th August 2019.
Why not claim your money back?
Payment Protection Scotland
Scotland's Most Successful PPI Claims Company:
With Offices in Glasgow, Edinburgh, Aberdeen, Dundee & Bellshill