What You Need To Do Before The PPI Deadline August 2019
The answer to this question and more, including what you need to do before 11.50pm, 29 August 2019.
Of the 53 million PPI policies sold in the UK, how many were mis-sold?
There are no hard and fast figures relating to this but, most experts agree that of these millions of policies sold to thousands of customers, the vast majority were mis-sold.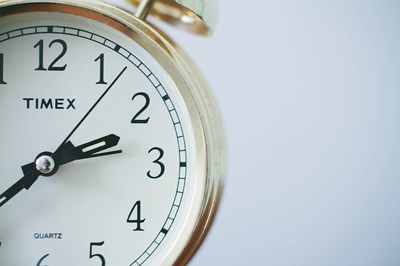 What does mis-sold mean?
Mis-sold means that the bank or lender representative sold you a policy knowing that your circumstances meant you were unlikely to a) be able to make a claim or b) be covered by the policy.
For example, selling a PPI policy to someone over the age of 65 years constitutes mis-selling as the policy does not cover those over this age. Banks and lenders knew this but sold it to people 65 years + regardless.
What other criticisms are there of PPI?
There were a few issues raised back in the mid-1990s;
Expensive – one gripe which came to light early on was the cost of the policy when compared to the sparse cover that it offered. Customers would have been better shopping around for a cheaper policy with better cover.
Claiming process – if people did make a claim, not only were they unlikely to be successful, the claiming process against the policy was overly long and overly complex. People who were successful in claiming on their policy waited months for a pay-out.
Sold as a package – many people felt compelled to buy PPI as they assumed it was part and parcel of a great deal they were getting from the bank. If they refused the policy, some people felt their application for credit was looked on less favourably.
Has much changed since the PPI scandal broke?
There have changes in regulations, as well as practice and a significant shift in attitude, although whether this lasts remains to be seen.
Banks were initially reluctant to take responsibility for the wholescale mis-selling of PPI but over the years, they have come to realise how bad this scandal has made them look. They are now actively seeking ways of improving customer trust, something that has been severely dented by the scandal.
The industry regulator has also been 'beefed up'. The Financial Conduct Authority (FCA) know has more regulatory powers than its predecessor, the Financial Services Authority. Initially, the FCA took a hard line against banks and lenders but, with a new head in place, this attitude is beginning to soften.
The way in which products are sold has also changed but consumers are also now more aware of how and when banks can sell them policies in addition to the main financial product they have bought.
What do I need to do before August 2019?
Make your claim for PPI compensation because, after this date, it will be too late…
Payment Protection Scotland
Scotland's Most Successful PPI Claims Company:
With Offices in Glasgow, Edinburgh, Aberdeen, Dundee & Bellshill