The Who's Who of PPI
Payment protection insurance (PPI) mis-selling is a saga worthy of a soap opera storyline. With twists and turns, it is a story that has rumbled on. But the climax is in sight with the announcement of a PPI deadline of August 2019.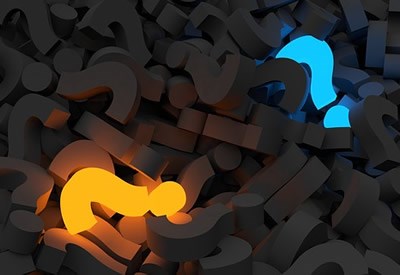 But who are the main players, what do these characters bring to story and who exploded the plot from a small issue into the biggest mis-selling saga EVER to have hit the UK banking industry?
Banks
Virtually every bank, building society, credit card provider, and lender are involved in the PPI mis-selling saga. Some, like the Lloyds Banking Group, have the lion's share of the money to pay back whilst other lenders have a smaller PPI compensation pot.
There is always a character in a storyline that is the villain of the piece, with good triumphing over evil. In the PPI Story, the wolf in sheep's clothing is the banks. They effectively sold people a policy, taking their money for a product that was useless.
For many people they would never have been able to claim on the policy – to find out more, simply contact us!
FCA
And then comes along a character that with their ability to stand up to less savoury characters, slowly but surely win the fight. Previously known as the Financial Services Authority, the Financial Conduct Authority (FCA) has undergone a transformation, giving it sharper teeth in its role as the banking industry regulator.
As people gain PPI compensation on a daily basis, the FCA is now in place to hopefully ensure that NO mis-selling of any banking products occurs again in the future. But, in the here and now, they are making sure that all the banks and lenders caught in up in the PPI Story pay back all customers mis-sold this product.
FSO
And at the very end of the PPI trail is the Financial Services Ombudsman (FSO) that if this was a pantomime, would surely win the loudest cheer. They are in existence to sort out all issues between customer and bank, not just PPI.
As it grinds through PPI case after PPI case, the FSO also deals with all other complaints that lands on its desk, from unfair overdraft charges to complaints regarding sales. Firmly standing on the side of the consumer in the PPI Story, they are the last port of call for people who think they have been denied rightful compensation.
Customers
But peppered throughout the PPI Story are the customers. What we must not forget is that PPI mis-selling is about people, the customers of banks being duped into buying something that was, in most cases, useless.
Fight back and have a positive place in the PPI Story – get help from Payment Protection Scotland!
Payment Protection Scotland
Scotland's Most Successful PPI Claims Company:
With Offices in Glasgow, Edinburgh, Aberdeen, Dundee & Bellshill