The Quick PPI Claim Guide
You don't always want to be downloading and ploughing through documents to find out the basics of how and why you should make a claim for mis-sold payment protection insurance. And this is why we have created this 1-minute guide to claiming PPI compensation…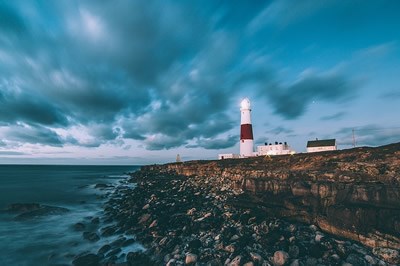 IT'S BIG - PPI is the biggest financial scandal to have EVER hit the British banking industry
ALL MAJOR BANKS AND FINANCIAL PROVIDERS - It did not affect just one bank, but all the major banks, banking groups and lenders in the UK, including the well-known and most trusted high street banks
BILLIONS IN COMPENSATION - The compensation bill is mounting on a monthly basis, costing the bank upwards of £20 billion thus far… and counting
AFFECTS MILLIONS OF PEOPLE - A conservative estimate is that as many as 1 in 5 people who were sold PPI are eligible to claim it back; some people dispute this figure as being too low and that the real figure is much higher
YOU MAY NOT KNOW IT… - Many customers were not – and many more are still not - aware that there were sold the policy in the first place; this is because some lenders just added it to your account!
PROBABLY AFFECTS YOU - You are highly likely to have PPI is you every bought a credit card, store card, loan and, in some cases, a mortgage
MILLIONS OF POLICIES - Since 2001, 34 million policies were sold and one of these could be yours!
COMPLAINTS RISING FAST - Since January 2011, there 14 million complaints have been received about the sale of PPI and this figure is not going to slow down any time soon, or so analysts predict
HUGE COMPENSATION POTS - Banks have set aside billions to compensate customers, with many banks having to add more to the pot
THE OMBUDSMAN IS INVOLVED - Many claims for compensation were rejected unfairly by the banks with the Financial Ombudsman Service looking in to these cases; currently, they are finding in favour of the customer in seven out of 10 cases
YOU DON'T NEED PAPERWORK - If you don't have the paperwork, the lender by law must tell you if you ask them if you had PPI on your account
And there's more…
A court case from a few years ago means that you could be entitled to MORE PPI compensation! Not many customers realised that the commission paid to the broker was as high as it was. If you were paying more than 50% of the cost of the policy as commission, wouldn't you have questioned how expensive it was?
The courts agreed and so now, if the broker was paid more than 50% and you were not told about it, you could claim this money back too!
So, when are you going to start your claim for PPI compensation?
Payment Protection Scotland
Scotland's Most Successful PPI Claims Company:
With Offices in Glasgow, Edinburgh, Aberdeen, Dundee & Bellshill