The PPI Timeline UPDATED
We many people still battling to claim PPI compensation, we thought it prudent to re-visit the timeline of PPI, first published back in 2013 on our blog.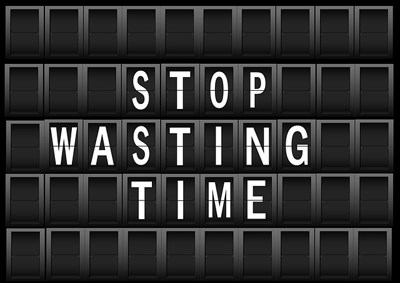 Things have changed.
1998 – 2005 – Complaints are raised and (finally) listened to
The consumer organisation 'Which?' raised issues about PPI in 1998 in an article in its magazine. Following this, newspaper such as The Daily Telegraph and The Sunday Telegraph also realised there were issues with product and the way in which it was sold.
2005 – Super-complaint raised and investigations begin
At the start of the year, the Financial Services Authority (FSA), now called the Financial Conduct Authority (FCA), took over the regulation of general insurance. Subsequently, it placed PPI at the top of its investigation list.
A few months later, the Citizens Advice Bureau issues it 'Protection Racket' report and makes a super-complaint to the Office of Fair Trading over PPI sales.
By the end of 2005, the FSA issues its first report that agrees that poor selling practices linked with PPI were rife. They write to chief executives of financial institutions and banks highlighting their concerns.
2006 – Fines start to be applied to some banks for mis-selling PPI
Towards the end of the year, things start to happen now that investigations have been concluded. Some smaller firms are fined and there are enforcement notices issues to 24 financial companies and banks.
The Office of Fair Trading, having dealt with the super complaint from the previous year, find there is sufficient grounds to refer the case to the Competition Commission.
2007 – Bigger banks fined for mis-selling PPI
This year started with a bang with several large, and well-respected banks and lenders being fined for mis-selling of PPI, including the Liverpool Victoria insurance provider and companies such as Land of Leather, who sell financial credit products on their items.
2008 – 2 million people paying for an insurance policy they won't be able to claim on
Ten years on from the complaints raised by Which?, the PPI mis-selling scandal really gathers pace, with more fines and reports being issued highlighting the poor selling practices of banks and lenders. Which? adds further fuel to the fire by publishing a report that shows 2million are paying for a policy that they would never be able to claim on.
2011 – Judicial review conclusion is decisive – PPI compensation starts
In spite of the banks' protests, the judicial review concludes that PPI has been mis-sold and customers are entitled to claim compensation. The flood gates open in January 2011 and yet, have not stopped.
2013 – Banks told to do more to help customers claiming PPI compensation
Banks and lenders are told to write to customers to invite them to make a claim. This follows arguments with banks that they do have records of PPI sales, even though up until now they have maintained they don't know which customers had PPI.
2016 – PPI deadline discussed
Customers are continuing to make compensation claims for mis-sold PPI but the days are numbered. June 2019 is tipped to be the deadline by which time anyone with PPI must have claimed their money back.
2017 – PPI deadline announced
Customers who want to claim for compensation after being mis-sold PPI prior to the summer of 2017 have until 11.59pm on 29th August 2019. Along with a £42 million advertising campaign, paid for by the big banks, it is hoped that the remaining 60% of customers with eligible claims for PPI compensation come forward to do so.
2018 – PPI claims start to build again
The advertising campaign seems to be doing the trick with the level of PPI compensation claims continuing to increase. The total compensation paid out to customers stands at over £32 billion.
2019 – The PPI deadline is months away
The PPI deadline is a mere 7 months away. Have you lodged your PPI compensation claim. Call Payment Protection Scotland today.
Payment Protection Scotland
Scotland's Most Successful PPI Claims Company:
With Offices in Glasgow, Edinburgh, Aberdeen, Dundee & Bellshill