The PPI Deadline IS Happening – 11 Months until PPI Compensation Claims STOP!
As we enter into October, the PPI landscape is changing. We have been at various points similar to this on previous occasions and just when we think it will go one way, the PPI saga swings back around again.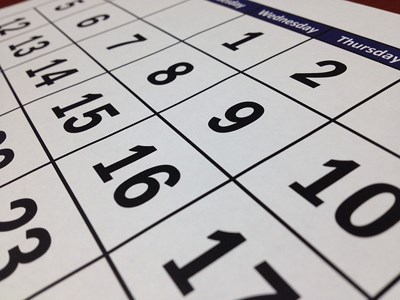 The FCA announced the PPI deadline some years ago. If you are yet to make a claim for compensation, you need to seriously consider putting in a claim. Thousands have and are now enjoying their PPI settlement.
Is a deadline for PPI compensation claims needed?
The idea of a deadline had been muted on many previous occasions. Previously, the FCA has always said no to the banks. Some smaller banks and lenders hadn't been keen on a deadline as they said at the time, they would not be able to cope with a large influx of PPI compensation claims.
The FCA is now taking a more conciliatory tone, wanting to draw what they term as an 'orderly conclusion' to the PPI saga. They want banks to be able to draw a line under the sorry episode that saw customer confidence and trust severely dented.
What do consumer groups say?
Understandably, consumer groups are not happy. They think that the customer could miss out and that once again, the banks are back in the driving seat.
They also point out that by examining the compensation bill, it is 'easy' to see what only half the customers with a compensation claim for mis-sold PPI have made one. This means that there could be a huge influx of compensation claims yet to be made – and we are starting to see more enquiries and more claims lodged with banks and lenders.
But the FCA said they will pay for a bells-and-whistle marketing campaign. This should appease everyone, shouldn't it?
It depends how well the marketing campaign is created and whether it will reach all the people that need to get the information. Currently, the animatronic head of Arnold Schwarzennegar seems to be having some effect along with the slogan 'Make a decision!'.
'Which?' also points out that with some banks and lenders, the PPI compensation process is unnecessarily long, complex and cumbersome, a bit like the process of claiming against a PPI policy used to be.
Other groups say that the banks and lenders know exactly who has PPI and that they should simply compensate them without delay or argument.
The FCA said that they have pushed the deadline as far as they could and certainly outside of the two-year window that is usually given in such cases.
The banks and lenders wanted the deadline to be sooner but they didn't get their way. Over to you - if you think you have a claim for PPI compensation, call Payment Protection Scotland now!
Payment Protection Scotland
Scotland's Most Successful PPI Claims Company:
With Offices in Glasgow, Edinburgh, Aberdeen, Dundee & Bellshill