The End is in Sight – PPI Deadline Confirmed!
Back in August 2014, rumours began to swirl that the PPI compensation saga could be coming to an end brought about by the evidence of a sudden drop in pay outs during 2012 and 2013. But in 2018, PPI claims are on the rise and this is because the PPI deadline had been confirmed.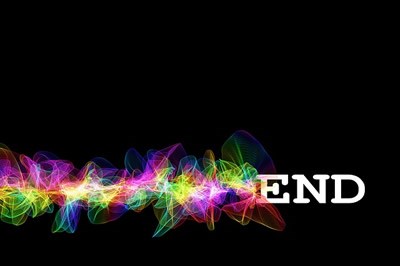 But this decrease in people claiming PPI compensation was not what people thought. Banks and lenders said it was because the 34 million policyholders of PPI had all made their claims, but it seemed the situation was far more complex than that.
Re-opening old cases
In fact, one of the issues that came to light was that 2.5 million PPI cases, already resolved with customers in receipt of compensation, were to have their cases re-examined. The reason why was that many banks, lenders and other financial institutions have under-compensated their customers.
The short-changing of customers had to stop, according the industry watchdog, the Financial Conduct Authority (FCA).
'High risk' customers
Added on to this, are the 2 million 'high risk' customers as they have been called by the FCA. These people are customers who are highly likely to have been mis-sold PPI but have yet to make a claim.
In some cases, it could be that a customer is not aware they have a claim as they are not aware they have PPI.
As a result, all banks, lenders and financial companies across the UK were instructed to write to these customers, clearly telling them that they have a potentially eligible claim for PPI compensation.
Once the customer received this letter, they had 3 years within which to act. Some customers have already been contacted and, acting on these letters, have been in pursuit of a fairly decent compensation cheque, some up to £2,000.
The latter end of 2012 and the beginning of 2013 saw a dip in the number of cases that banks were compensating. Banks were rejecting 4 out of 10 cases which, up until this point has been a 1 in 10 rejection rate.
Concerned, the FCA investigated this slump finding that not all customers were being treated fairly. This twist in the compensation saga has done nothing for trust that customers should have in the UK banking industry, something that the FCA is working hard to restore.
Commission and compensation
And then something else came to light. Customers had been paying huge commission payments, making their PPI policies even more expensive.
The case Plevin Vs Paragon, a financial company, ended this practice thus, many more people found that they had yet more PPI compensation coming their way.
But, the PPI deadline August 2019 is confirmed and so you need to make a decision and make it quick – are YOU going to claim PPI compensation?
Payment Protection Scotland
Scotland's Most Successful PPI Claims Company:
With Offices in Glasgow, Edinburgh, Aberdeen, Dundee & Bellshill