Save Time When Claiming PPI Compensation
Why some people are missing out on cash that is rightfully theirs – and how Payment Protection Scotland can help
Claiming compensation for mis-sold payment protection insurance (PPI) is something that thousands of customers across the UK could be entitled to do.
But, despite all the marketing and all the press attention, it appears that many people have yet to claim. They need to hurry because we are only 12 months from the PPI August 2019 deadline.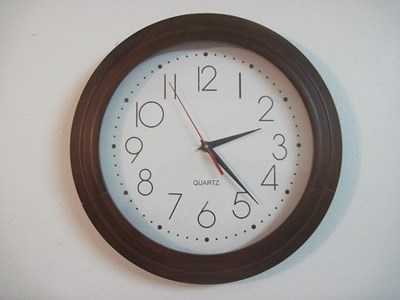 Don't have time…
Many clients who come to Payment Protection Scotland for help will often say that failing to make a claim for PPI compensation falls to a lack of time.
This is understandable, as we all lead busy lives. With work, school, hobbies, family life and so on, the few minutes or an hour in a day (if you are lucky!), will be spent slumped on the sofa simply unwinding and relaxing.
The thought of trying to find paperwork, statements and the like for a credit card from long ago is not appealing. And, with success not guaranteed either, it can all seem too much of a hassle.
PPI Scotland can help by creating the letters of complaint, along with submitting your claim and, if necessary, chasing the bank or lender in question in pursuit of a successful compensation claim.
Can't find the paperwork…
Many people assume that as they cannot find the paperwork, all hope of claiming back their money is gone thus, they do not pursue their claim any further.
However, there are steps that can be taken to find evidence of your loan, credit card or other agreement and find out if PPI was added to your account or not.
In some cases, the credit scoring and reference agencies hold duplicate copies of agreements that show if PPI was part of the account or not.
Failing that, banks and lenders keep paperwork for a minimum period of time but, in the modern age of computers and such like, the possibility is that many of these agreements will still be accessible.
I'm not owed anything…
In some cases, people feel that the PPI mis-selling scandal applies to everyone else but them! This is a complacency that comes from a situation in which the problem seems so vast, that the scale of it is truly difficult to comprehend.
The mis-selling of PPI was huge and it affected more people than even the authorities and consumer groups first thought at the start of the whole compensation process.
Banks are also putting aside billions of pounds in their compensation pots, as well as diverting more staff time and resources to resolving PPI compensation claims submitted to them by customers and claim management firms.
You could be owed thousands of pounds - why miss out?
Payment Protection Scotland
Scotland's Most Successful PPI Claims Company:
With Offices in Glasgow, Edinburgh, Aberdeen, Dundee & Bellshill