PPI on Credit Card Accounts
You Could be Owed a Fortune!
The amount of compensation being paid to customers every month by banks and lenders for mis-sold PPI, remains steady. The figures are expected to increase, especially now that the Financial Conduct Authority has announced a PPI deadline – 29 August 2019.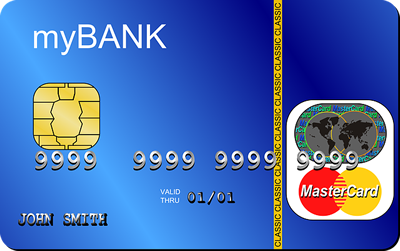 PPI and Credit Cards
PPI was added to all kinds of accounts, including credit cards. But with credit cards – and store cards and catalogue accounts – PPPI was added in a different way. At the very bottom of the long, fine print terms and conditions was a pre-ticked box, opting you into PPI.
PPI was not a great product and for most people, didn't cover them or meet their needs, as in the case of this customer.
A Success Story
Back in March 2012, a father of two from Essex spent 16 month locking horns with Barclaycard to reclaim his PPI premiums. He had two credit card accounts with the company, for a long period of time.
PPI premiums on credit cards of major lenders were calculated as a monthly average, normally based on a percentage of the amount still outstanding on the card that month - for example, 2% of the outstanding balance of £50.
Credit card companies are some of the lenders paying out on some of the largest compensation claims as many customers will not have cleared their account on a monthly basis, with some being at their maximum level for several months.
He had not agreed to PPI.
First claim unsuccessful
This customer's attempt to reclaim the money back in mid 2010, was unsuccessful with Barclaycard rejecting his claim.
However, he was not put off, convinced he was right and that he was owed money.
His first step was to contact the Financial Services Ombudsman (FSO) for free advice and help. The customer chose to use a claims management company, like [us] to make the claim on his behalf.
After letters and phone calls, this customer by early 2012 was in receipt of a cheque for £82,000 in PPI compensation claim monies.
Lessons to be learnt…
Don't be put off by a refusal from your bank or lender – there is help and support out there
Be realistic about the amount of compensation you could claim back - there are some stories of large compensation cheques, like this one. You may be owed more or less.
This is your money! Claim It back!
Payment Protection Scotland
Scotland's Most Successful PPI Claims Company:
With Offices in Glasgow, Edinburgh, Aberdeen, Dundee & Bellshill