PPI Latest Compensation Figures
Payment protection insurance or PPI as you may know it, is a financial product that will be forever linked with the biggest mis-selling scandal to have rocked the British financial industry.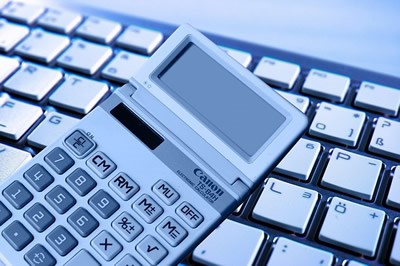 Latest PPI Compensation Figures
The Financial Conduct Authority table of PPI compensation on a month by month basis show that in September 2017, the last set of figures currently available, £298.8 million was paid out in compensation, a rise of some £20 million on the previous month.
Looking at the figures since compensation began back in 2011, the compensation monthly total started small, ballooning to over £400 million in some months, but settling back into a figure of around £300 million on average.
But with the August 2019 PPI deadline announced, it is expected in 2018 that these monthly totals will start to increase again. In fact, some experts fully expect a boom in PPI compensation at the start of 2018 as the advertising campaign takes effect.
Which Banks?
In the UK, 24 financial firms are responsible for 96% of the claims with a variety of banks finding they have had to add considerable amounts of money to their PPI compensation pots. The Royal Bank of Scotland, for example, has added a reported £450million while Barclays has added a further £600million to its PPI compensation fund.
But why are banks adding funds to their compensation pots? Because customers are exercising their rights and asking for their money back!
The Mis-Selling of PPI
PPI was mis-sold for a variety of reasons. It was not suitable for people, such as those people who were self-employed or retired at the time they were sold PPI. If this affects you, you would not have been able to make a claim according to the definition of the policy terms and conditions.
And some of these terms and conditions also present many mis-selling issues – significant exclusions, such as pre-existing medical conditions were not fully explained. In other words, if you attempted to claim you would find you were not covered.
Exercise your consumer rights
PPI was mis-sold on a large number of products to thousands of customers. If you have had a loan, credit card, catalogue account, mortgage or a combination of these products and live in Scotland, contact Payment Protection Scotland.
As a claims management company specialising in successful PPI compensation claims, we have helped hundreds of Scottish customers to exercise their consumer rights.
Mis-selling of a financial product such as PPI is being compensated and if you have PPI on any of your loans etc, the chances are you have been mis-sold the policy. However, there needs to be proof of mis-selling, a factor that PPI Scotland can help you with.
Payment Protection Scotland
Scotland's Most Successful PPI Claims Company:
With Offices in Glasgow, Edinburgh, Aberdeen, Dundee & Bellshill