PPI Has Changed the Face of UK Financial Industry
There is no doubt that the wide scale mis-selling of payment protection insurance (PPI) in the UK has changed the face of the financial and banking industry.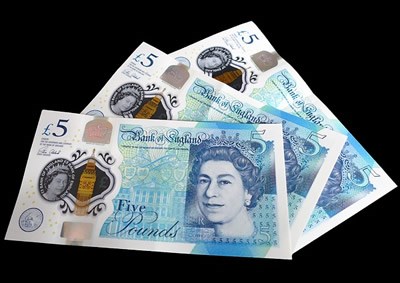 PPI continues to be an issue for consumers. The Financial Services Ombudsman (FOS), are still receiving a high number of PPI complaints every month.
PPI complaints represent the most complained about financial product that the FOS has ever dealt with. In total, the FOS reports it has received thousands of PPI compensation complaints– and the number looks set to carry on rising.
Claim PPI Compensation
The first step in claiming PPI compensation is to contact your lender. You can do this yourself or you can use an intermediary, such as Payment Protection Scotland - we specialise in making PPI compensation claims on behalf of customers.
If you bank or lender refuse you PPI compensation and you are unhappy with this decision because you think it unfair and that you still have a case, you can refer your compensation claim to the FOS.
What is the Financial Ombudsman Service?
FOS independent of government and, more importantly for a fair service, from the financial industry.
Due to the large number of cases being referred to them, you may find that your case will take some months to resolve, depending on its complexity and the research that the FOS needs to do.
But, they will deal with ALL cases and do so in chronological order.
The Financial Ombudsman will look at several areas when deciding whether on a PPI complaint, such as;
1. Did your bank or lender give you clear and fair information that was not misleading in anyway?
In other words, your bank or lender should have given you enough information, that was clear to understand and highlighted any short comings in the policy to your particular circumstances that mean you could have made an informed decision regarding the PPI policy.
2. Did the bank or broker take reasonable steps to recommend PPI as being suitable for you?
They also examine whether the advice or recommendation you received was made after your bank or lender took reasonable steps to ensure the PPI policy was suitable for your needs. A simple example would be anyone that had a pre-existing medical condition was made aware that this condition would not be covered in the event of a claim.
The FOS then decide based on evidence. In most cases, they do find in favour of the customer.
Key Points to Remember
Before you take your complaint to the FOS, make sure you go to your bank or loan provider first. You may be surprised at how straightforward and simple making a PPI compensation claim can be.
Why not come to us and see how we can help you? With hundreds of satisfied customers, we enjoy an enviable reputation for helping customers make PPI compensation claims.
Payment Protection Scotland
Scotland's Most Successful PPI Claims Company:
With Offices in Glasgow, Edinburgh, Aberdeen, Dundee & Bellshill