PPI Explained
It is a scandal that has been running for many years. But there is a deadline in sight – August 2019 – and so with this in mind, we decided to go back to basics – what is PPI and what were the problems with it?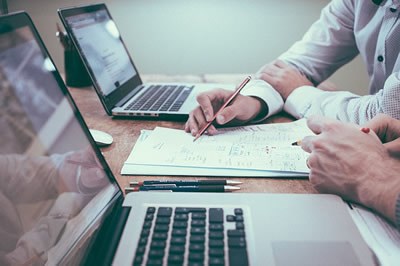 What is PPI?
PPI was designed to cover payments on loans, etc. in certain circumstances where you could not afford to make repayments. This could be because you were made redundant or couldn't work due to accident, illness, disability or death.
How many PPI policies were sold?
There were an estimated 64 million policies sold between 1990 and 2010, affecting millions of customers.
How many were mis-sold?
The Financial Conduct Authority and the Financial Ombudsman believe that the majority of these 64 million PPI policies were mis-sold. And with some customers having more than one PPI policy, you can begin to appreciate the magnitude of the PPI mis-selling scandal.
So far, £27 billion has been paid back to customers but there are some experts that believe this is only a quarter of the final figure.
As well as being mis-sold the policy, there is also another reason to complain about PPI. The Plevin case looked at commission payments. It was successfully argued – and the court agreed – that by not knowing how much commission a broker was paid, PPI policies were mis-sold.
If your broker was paid more than 50% of the cost of PPI in commission, you are now entitled to claim this back too.
What was PPI sold alongside?
PPI was connected to a whole list of financial products, mostly those through which a customer borrowed money. Examples are;
Loans – both personal or unsecured loans, as well as business loans
Credit cards
Store cards – usually from well-known high street retailers who encouraged you at the till to take out a hire agreement purchase via a store card to cover the cost of your purchase
Mortgage
Secured loan – this is where a loan is secured against a significant asset, usually property
Overdraft – your overdraft agreement is a credit facility because the bank is effectively agreeing to lend you money up to a certain amount
Car finance
Finance to buy other items such as furniture – anything, in fact, that was called a 'finance agreement' or 'hire purchase'
Home shopping accounts – this includes catalogue accounts
What to do now?
To claim your money back, you contact your bank or lender, tell them you have PPI and you believe it was mis-sold to you.
Or, you can contact our expert team today and discuss how we can help you. And with no obligation, there is no need to feel that you have to continue with your claim. Call NOW!
Payment Protection Scotland
Scotland's Most Successful PPI Claims Company:
With Offices in Glasgow, Edinburgh, Aberdeen, Dundee & Bellshill