PPI Compensation – The Numbers Keep on Rising!
We all know now that the mis-selling of payment protection insurance (PPI) has rocked the UK banking industry. It is only now with a PPI compensation deadline of August 2019 in sight that we are beginning to understand the magnitude of the problem.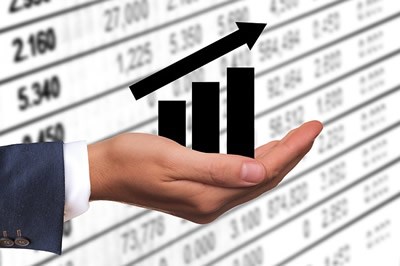 The Financial Conduct Authority and Their Role
The Financial Conduct Authority (FCA) was borne out of the necessity for a regulator with teeth. Some experts say that if the FCA had existed in its current format in the mid-1990s, the mis-selling of PPI would not have been allowed to continue. This organisation regulates the banking industry, including how and when insurance products can be sold to customers.
The Financial Ombudsman Service and Their Role
The Financial Ombudsman Service (FOS) help customers to seek resolutions for complaints relating to financial products, including PPI.  Currently, the PPI mis-selling scandal is taking up a lot of their time and resources, so much so, that those customers who submit PPI complaints to the FSO are finding that it takes some months to reach a conclusion. You can only submit your complaint after the bank has refused to pay compensation and you think this is unjust.
Regular Updates
Both organisations produced regular updates about the progress of PPI compensation complaints that they are dealing with.
The figures released by both organisations are usually a few months behind. For example, in August 2017 the FCA says that banks and lenders refunded £271.5 million in PPI compensation. Was your case one of them?
They expect that the number of cases will start to rise now that the advertising campaign advising people to 'make a decision' on PPI compensation before the PPI deadline August 2019 has started.
The Ombudsman is predicting that in 2017/2018, they will receive 180,000 fresh cases relating to PPI complaints. This number could go up, of course, now that the advertising campaign has started. This accounts for over half of the Ombudsman's annual workload. They have taken on more staff but still expect that it could take up to a year to resolve some cases.
The End IS in Sight
The announcement of a PPI deadline of August 2019 was not a popular move but one, says the FCA, that is essential to draw a line under the whole process, allowing everyone to move on. The figures clearly show that PPI compensation is far from over and the predicted figures for the number of PPI complaints yet to come back this up.
Don't get left behind!
Checking if you had a PPI policy is simple – it will be either listed in statements or you will have the paperwork for a credit card etc. that will highlight you have 'opted' for a policy that protects repayments on your loan, credit card, mortgage, car finance…
It may not be called PPI but if it promises or even guarantees that it will repay the debt on the account, it is a form of PPI and you simply must contact Payment Protection Scotland today to help you claim your money back!
Payment Protection Scotland
Scotland's Most Successful PPI Claims Company:
With Offices in Glasgow, Edinburgh, Aberdeen, Dundee & Bellshill