PPI Compensation Stampede!
PPI complaints have hit a three-year high in the first half of 2017 announced the City regulator, the Financial Conduct Authority.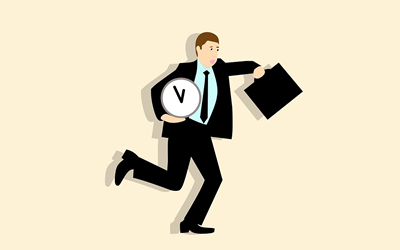 For the same time a year previously, there were a total of 899,000 PPI complaints lodged but at the start of 2017, this had jumped to 1.1 million, probably in no small part to 'The Terminator' PPI adverts.
Controversial PPI deadline
The PPI deadline imposed means that customers have until 29th August 2019 to lodge their complaint about mis-sold PPI.
Lloyds Bank, along with subsidiary Bank of Scotland, took the biggest hit with over 600,000 PPI complaints. Barclays was second with 446,978 complaints, followed by RBS and sister bank NatWest with 278,594 complaints.
But the FCA doesn't think that it is just the results of the PPI campaign either. The way in which banks now have to report PPI complaints changed, with the FCA tightening reporting conditions.
But even when taking this into account, experts still say that this is a significant leap.
Pressure still on
But the FCA is not letting up on the pressure to make sure that as many people as possible have the information they need on whether they want to make a claim for PPI or not.
In the first half of 2017, almost £2 billion was handed back to the customer, with around £27 billion so far having been compensated to customers who were mis-sold the insurance policy.
Lloyds, however, despite adding more money to their compensation pot said that PPI complaints were dropping. But at the same time, they said, they were working hard to make sure that such mis-selling doesn't happen again.
What it means for YOUR PPI complaint
What all this means for your complaint is clear:
The volume of PPI complaints as a whole is beginning to increase as more customers decide to chase compensation
You need to make your complaint for compensation, if you intend doing so, before the PPI deadline of August 2019
PPI complaints are being upheld and that means customers are getting their money back
The next step
You can complain directly to the lender who mis-sold you PPI or, like many other thousands of customers, you can choose to use a professional company such as Payment Protection Scotland to make a claim.
Working on your behalf, we offer our services on a no win, no fee basis and that means you owe us nothing if we aren't successful in claiming PPI compensation. Why not find out if you have a claim?
Payment Protection Scotland
Scotland's Most Successful PPI Claims Company:
With Offices in Glasgow, Edinburgh, Aberdeen, Dundee & Bellshill