PPI Compensation: Enjoy A Dream Summer Holiday in 2019
Reap the rewards of a welcome windfall into your bank account. PPI compensation is something you may be able to claim if you have a PPI policy and if it was mis-sold to you. Just imagine the summer holiday you could have with compensation that could be several hundreds of pounds or even thousands.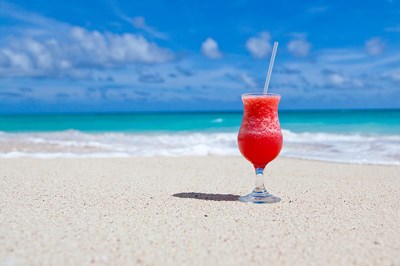 8 weeks
Banks have to respond to you within 8 weeks of you submitting your claim. This means either giving you your money back or telling you why they believe they did not mis-sell PPI to you.
If you start your claim today and it is successful, you could potentially have a pleasant PPI windfall in your bank account by May. And that means booking a fantastic summer get-away.
If the Bank Say No…
… it is not the end of the road for your PPI compensation claim. If you think the bank's decision is wrong, you can ask the Financial Ombudsman Service to take a look.
However, this takes time. And this is because the Ombudsman has thousands of cases referred to it every month from customers unhappy with a financial product.
Although the Ombudsman is finding in favour of the customer in the majority of cases, there is a 12-month queue of other customers with PPI complaints. However, it is worth pursuing your claim as you may still get your money back.
The Ombudsman is also warning customers that claims are taking longer as the cases they are examining are more complex than earlier examples from a few years ago. But they will look at your case and, they will give it full attention.
Start Looking for PPI today because the August 2019 PPI deadline is not far away
For the sake of a few hours looking through paperwork and statements, you could have a fantastic payday which, in most cases, is tax-free too.
Before you can make a claim for mis-sold PPI, you need to know that you have a policy. You may be surprised to find you have more than one PPI policy!
Check statements and documents for anything that promises to make repayments on the loan, store card, credit card, car finance and so on.
Once you discover a PPI policy, you need to tell the bank or lender why you think you were mis-sold PPI.
Payment Protection Scotland Can Help
Your PPI claim can be a single claim, or you may have several. They may be straightforward claims or they may be complex.
With a specialist claim management company, such as PPI Scotland, you have the peace of mind that your claim for PPI compensation is in the best hands. We work hard so that you get your money back.
Where will you book for your dream summer holiday with your PPI compensation?
Payment Protection Scotland
Scotland's Most Successful PPI Claims Company:
With Offices in Glasgow, Edinburgh, Aberdeen, Dundee & Bellshill