PPI Claims from the Expert Point of View
Claiming compensation for the now infamously mis-sold payment protection insurance (PPI) should be a straightforward process. You find PPI, tell the bank why you think it was mis-sold and, in the majority of cases, this leads to compensation.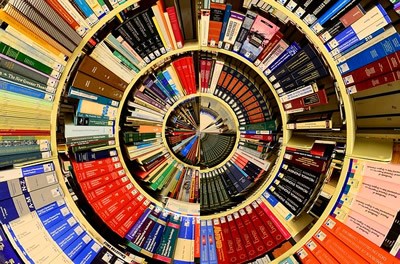 Although in most cases they are resolved quickly and easily, as recent events have shown, there are still instances where customers are being denied the rightful amount of PPI compensation. How can you avoid being caught out?
Get the PPI knowledge…
em>The bank or lender says they have no evidence of your being sold PPI
Many financial companies tried this at the start of the compensation process but is becoming less of a practice now, as the inevitability of the situation was soon realised by the banks and lenders.
Banks do keep copies of agreements etc. from many years ago but they do have the right, under the Data Protection act and the Freedom of Information Act, to charge a 'reasonable' amount as a finding fee. This will vary from bank to bank, but check first (reasonable is around £10, depending on the complexity of the case).
UPDATE – some banks and lenders are not charging for this information as a result of the Financial Conduct Authority (FCA) and consumer groups encouragement to get claims resolved quickly.
If the bank or lender sends you a latter, inviting you to claim PPI compensation you must act within 3 years of the date of the letter
Banks, lenders and financial companies were told by the then Financial Services Authority (called the Financial Conduct Authority since 1 April 2013) to write to all customers who they genuinely believed were owed PPI compensation, inviting them to submit a claim.
If you receive this letter, do not ignore it as it means your bank etc, do believe you have a claim. You will be required to give details and evidence of why you believe you were mis-sold the policy. Many people throw the letter away, thinking it a marketing ply as they did not have PPI but you must bear in mind that many customers – like YOU! – did not realise you were sold the policy in the first place; in many instances, credit cards for example, it was added after your opened the account – and without your consent!
UPDATE – for many people this deadline has now passed BUT there is a new deadline on the horizon. PPI claims need to be submitted by 29th August 2019 or you could miss out.
Payment Protection Scotland can and will help you if you have a genuine claim for PPI compensation – and it is really simple to get the process started…
It all starts with a  phone call (or email, if you like) and after completing a few simple forms that prove you are entitled to claim PPI compensation, we start to construct the letters of complaint, ready to be send to all the banks, lenders and financial companies that you think owe you money.
We work hard on your behalf, so why not let us take the strain?
Payment Protection Scotland
Scotland's Most Successful PPI Claims Company:
With Offices in Glasgow, Edinburgh, Aberdeen, Dundee & Bellshill