PPI and Personal Debt – Is It Worth Claiming?
Many people who have debts or accounts in arrears with various banks worry about making a claim for PPI compensation.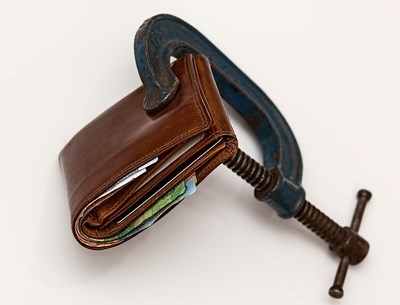 As you will see, it is very much in your interest to make a claim for mis-sold payment protection insurance because your circumstances could be linked to the sale of PPI in the first place. Find out more about why.
Is being in debt or arrears an issue when it comes to claiming compensation?
Everybody's situation is different and so rather than make a blanket statement and saying that it applies to everyone, it would be a prudent move to sound a warning bell at this point – because everybody's situation is different and, how and when PPI compensation is applied will vary from case to case.
Is your account in arrears? PPI premiums could have been responsible…
The first thing customers with debt and arrears need to bear in mind is that PPI was an expensive policy. In fact, shopping around for a similar product on the open insurance market would have yielded far better results, and far better policies too.
However, the application of PPI to your account meant two things:
it made it more expensive to borrow money
it made affording the loan or whichever product you had far more difficult.
Credit limits and PPI
For some customers, they found that when they account was pushed over the credit limit or, they missed a payment due to affordability issues, that the PPI premium was responsible for pushing them over this credit limit.
Why did you get into financial difficulties?
There is, however, another question that needs to be asked, especially of those people who faced the fees and costs in addition to premiums and monthly payments on loans about why their account was in arrears.
If you had affordability issues because your income dipped, stopped or dropped, why were you unable to claim on your PPI policy? After all, this is why the policy is said to have existed in the first place.
With a successful claim rate of only 15%, it is in doubt whether your claim would have been successful or not.
Will you get any of the compensation money?
Many people assume that because their account is in arrears, or they have significant debt – possibly insolvency agreements or have been made bankrupt – that if they did make a claim for PPI compensation and if it was successful, that the money would not be theirs.
There are various scenarios that could happen…
Windfall – in the case of an insolvency agreement, any PPI compensation would be seen as a windfall and would be used to pay off your creditors; any surplus would then be yours
Bring your account up to date – if your account was in arrears, then the compensation could be applied to bring it up to date; any surplus would be yours
If the debt or arrears were not linked to that particular bank or lender with whom you were in debt, and that you were not in an insolvency agreement, you could technically spend the money as you wish.
Whether you are in debt or arrears – or not! – your paid for an insurance policy that you did not want and, in many cases, did not need. Claim your money back!
Payment Protection Scotland
Scotland's Most Successful PPI Claims Company:
With Offices in Glasgow, Edinburgh, Aberdeen, Dundee & Bellshill