PPI and Consumer Rights
If there is one thing that the PPI mis-selling debacle has highlights, is that when it comes to our consumer rights and financial products, we are in the dark.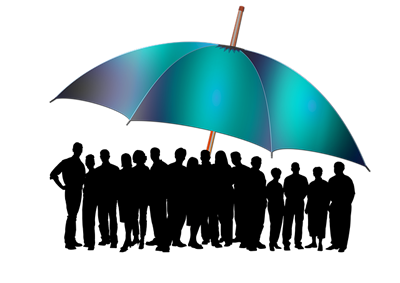 We all know that if we buy something and it doesn't work, we can request a refund. And in many ways, that is exactly what PPI compensation is all about. But why were consumers slow to react? Why did it take legal reviews and arguments before customers started to get their money back for a product that had been mis-sold to them?
What is the definition of 'mis-selling'?
To claim back your PPI premiums and interest, you need to show that you were mis-sold PPI but what does this mean exactly?
The definition in law is;
… you were sold something after being given unsuitable advice, with the risks not being explained or you were not given the right information. As a result, you bought a product that was not right for you.
But this is the important bit - the same definition applies to both financial and non-financial products.
The 'safe' way to buy a financial product
When buying a financial product, such as insurance, mortgages, credit cards etc., the person advising you MUST recommend something that is suitable for your needs.
They must also explain it properly, in a way that is clear and understandable - in the case of PPI many customers did not have it explained thoroughly to them, and hence they did not know what the policy could and could not do for them.
If you are being advised to buy a financial product, you should be given a letter that explains why the product is suitable for you.
The adviser or whoever is selling you the policy, should also explain the risks. If they fail to do any of the above, you may have grounds for compensation.
Claiming compensation for mis-sold PPI
When it comes to complaining about financial products such as PPI, you need to bear in mind it is not just about the fact that you have lost money – it must be about whether the product was right for you.
In the majority of PPI compensation cases, it can be easily proved that this is the case. The terms and conditions of PPI policies are so specific, that the majority of people who were sold the product were ineligible to make a claim.
The banks and lenders knew this, but still carried on selling the policies. It brought them big profits and for brokers, there were handsome commissions too.
There are many reasons why PPI was mis-sold;
You were unemployed or retired at the time
You were told it was compulsory
You were pressured into buying PPI
Terms and conditions were not fully explained
You were not made aware of exclusion such as pre-existing medical conditions
You were told you could not buy PPI from another company, only the bank's or lender's own
With the majority of claimants being successful in claiming back their PPI premiums and interest, isn't it time you did the same?
Payment Protection Scotland
Scotland's Most Successful PPI Claims Company:
With Offices in Glasgow, Edinburgh, Aberdeen, Dundee & Bellshill