No Paperwork, No PPI Compensation Claim?
There are many myths that circulate about PPI compensation claims, what you can and cannot do. We examine a common myth and look at what the facts are.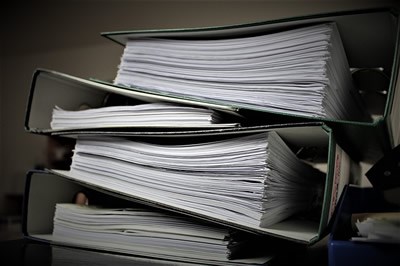 Does no paperwork mean no claim?
It is a common myth that without some kind of 'evidence' you cannot lodge a complaint for mis-sold PPI. But you can. And here are your options.
Option 1: Check again
Not many people keep all the paperwork for all accounts, especially if the accounts are now closed. But, looking again to find any piece of useful information that either you or Payment Protection Scotland can use in claiming back your money on your behalf would be a distinct advantage.
Account numbers, for example, are incredibly useful as are dates of loans, previous addresses and so on.
Option 2: Contact the lender
At one stage in the whole PPI mis-selling debacle, banks and other lenders were unwilling to help customers by giving them the information they needed to claim their money back.
But attitudes have changed with banks and lenders more willing to give out this information. They may suggest this comes under the Data Protection Act and that they can make a small charge. You can argue that this is not the way to go about things…
Option 3: You received a letter
Back in the spring of 2012, banks and other lenders were told by their regulatory authority that they needed to alert customer that they may have been mis-sold PPI. These letters were mainly sent out and received in 2013 and possibly the following year too.
You only have three years from the date of the letter to make a claim. If you received one, you need to act on it.
Option 4: Credit rating agencies
There are credit rating agencies that gather and keep the financial information that is used to provide you with a credit score. You can access this information on a basic level for free. You may need to 'join' the scheme by paying a small fee to get to the details behind loans and credit cards etc.
These records will show who you borrowed money from and when. It may not have the level of detail relating to PPI, but it may have information such as policy numbers, dates and so on. Why not check?
Payment Protection Scotland can help you too! Why not call us to find out more?
Payment Protection Scotland
Scotland's Most Successful PPI Claims Company:
With Offices in Glasgow, Edinburgh, Aberdeen, Dundee & Bellshill