Marketing PPI Compensation Claims the 'Right Way'
Have you…
Received a text, telling you to "pick up the phone and start your claim today"?
Have you been told that a PPI pay-out is guaranteed?
Have been told there is a pot of cash with your name on it?
If so, then along with the many other kind of examples out there, you have been touched by a marketing ploy that tried to entice you into making a PPI compensation claim.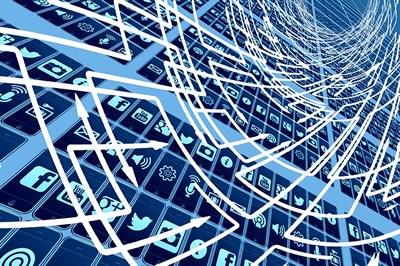 But not all of these marketing message are accurate and as such, people are being lured into making a claim for PPI compensation under suspect circumstances. With the August 2019 deadline set and the marketing adverts starting, we don't want anyone to fall into the trap of making a claim that is not going to yield results.
This is what to look out for
The figures mean nothing
Some of these texts tell unsuspecting people that they are entitled to £3,256.84p for example. The fact that this figure looks authentic and slightly random is meant to give the impression that they have calculated exactly how much you are owed.
This is not the case as no one can access your financial records without your permission. Any figure that they give is fake, made up and all part of an exercise to try and hook potential customers.
Guarantees and promises
It is true to say that the vast majority of people with payment protection insurance (PPI) were mis-sold it.
There are a few instances, however, where this is not the case and so take care with companies that promise or guarantee to get you your money back.
There is a difference between promising to provide the best possible service, and guaranteeing something that they cannot deliver on.
You HAVE PPI!
Some companies will tell you that you have PPI and that you are entitled to claim.
However, once again, they are working on the proviso that like the majority of the people in the UK, if you have some form of loan, whether this is car finance, mortgage, credit card and so on, you will have PPI on it.
Just because you have one of these does not mean you have PPI. It was applied in a blanket way in some, but not all cases. You still need to check you have it on an account (and no, they cannot see if you have PPI as they don't have permission to look at your financial records!).
You can only claim with them
The PPI saga has opened the flood gates for less-than scrupulous claim management companies, looking to make easy money by bamboozling the customer.
You can make your claim direct to your bank or lender.  Or you can use a claim management company, such as Payment Protection Scotland. We also understand that some people are too busy, or prefer someone else to make a claim on their behalf.
We offer a skilled and professional service. Why not contact us to find out more?
Payment Protection Scotland
Scotland's Most Successful PPI Claims Company:
With Offices in Glasgow, Edinburgh, Aberdeen, Dundee & Bellshill