Make Your PPI Claim Before August 2019
Payment protection insurance (PPI) is a phrase that has been all over the news for many years now but did you know that the Financial Conduct Authority has now implemented a PPI deadline?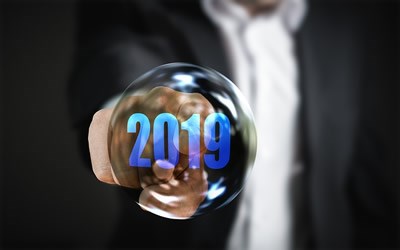 If you were mis-sold PPI before summer 2017 and want to claim your money back, you must do so before 29th August 2019.
If you are wondering why claim your money back, here are five reasons making a claim before the PPI deadline August 2019 is important;
1. PPI was mis-sold to you
The practice of selling products along the main financial product is now frowned upon as many consumer groups believe that this places unfair pressure on the consumer. Applying for a loan, mortgage or another form of borrowing is an emotional decision for the customer such as applying for a mortgage to buy a much needed larger family home.
Many banks and lenders took advantage of this, throwing in an array of additional products, some were useful and others were not.
The likelihood of you being able to make a claim on the policy was low...
The terms and conditions of the PPI policy that the bank or lender 'sold' to you had such a narrow set of terms and conditions that you were unlikely to have made a claim that was successful.
Estimates are that the banks or lenders who offered this policy paid out in approximately 15% of claims – one of the lowest rates of successful claims in terms of insurance policies offered across the UK.
Poor value for money product
Customers were sold a product, with many believing that they were unable to shop around for a better deal, frequently being told that the banks 'own brand' PPI policy was the only was acceptable.
The amount customers were paying in monthly premiums was high in many cases, but in return, the cover offered was incredibly poor.
PPI is an optional product
You do not and did not need to take out any form of PPI on any financial product. The best way to decide if you need some form of protection is to make an appointment with an independent financial adviser.
As they are independent, they are not tied to one or two companies with only a narrow set of financial products to sell.
The money is yours!
If you had known that the premiums you were paying were for a financial product that was of no use or very little benefit to you, would you have carried on paying it? And making payments month after month?
Don't miss out on the PPI compensation that your bank, credit card provider, store card, catalogue and so on, could owe you.
Why not contact Payment Protection Scotland today and discuss your options when it comes to making a claim for PPI compensation?
Payment Protection Scotland
Scotland's Most Successful PPI Claims Company:
With Offices in Glasgow, Edinburgh, Aberdeen, Dundee & Bellshill