Is PPI value for money?
PPI is still hot news. Just when you think the fire is dying away, another scandal comes along to fan the flames. For example, experts believe than less than half of customers with an eligible claim for PPI compensation have yet to lodge their complaint. With the PPI August 2019 only months away, this could mean the system swamped with PPI compensation claims.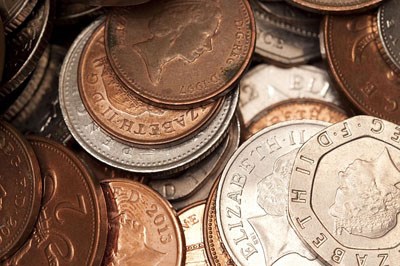 At the heart of the PPI mis-selling compensation process is the question was PPI value for money?
The heart of the problem
The mis-selling of PPI began in the many years ago, back in the mid-1990s although some say that it was earlier.
Banks and lenders found their profit margins on loans and credit cards squeezed to their bare minimum but PPI offered a glimmer of hope to their ailing profits.  
High profits for the banks were one thing. A PPI sale also made for very welcome commission for swelling the pay packets of customer advisers. It was a win-win situation for the bank – the more PPI policies they sold, the more profit they made and the customer advisers enjoyed huge pay packats.
Unfortunately, it was the customer who was on the receiving end of this thin PPI wedge, having bought a policy that was of little, if any, use. In other words, PPI was poor value for money.
A recognised problem
Back in 2006, the Office of Fair Trading (OFT) published a report of its findings in to the mis-selling of PPI.
In their report, they recognised there were several concerns about HOW PPI was sold to customers, their UNDERSTANDING of the product and the QUALITY of information customers received:
Customers did not shop around for the best deal on PPI, possibly because they were told by banks that they had to purchase their own brand PPI product. Many customers failed to realise that, like every other insurance policy, they could shop around and purchase an over-arching policy that would cover several products at once.
It can be difficult to make comparisons between PPI policies as they can be fairly complex in nature.
Many people were not made aware at the start of all the information needed to make an informed choice before the sale was concluded
Many customers did not fully understand the product they had been sold, the price and the policy detail. The OFT of found that the majority of banks and lenders did not make any attempt to rectify this.
Customers only looked for the amount of interest applied to their loan and not how much or what PPI covers
The OFT also recognised that many customers were given the impression they were more likely to be accepted if they took out PPI at the time of the sale
If you have PPI on any of your loans, credit cards or mortgage, then why not call Payment Protection Scotland to see how we can help you!
Payment Protection Scotland
Scotland's Most Successful PPI Claims Company:
With Offices in Glasgow, Edinburgh, Aberdeen, Dundee & Bellshill