Is Christmas the Right Time to Make a PPI Claim?
It can be tempting to think that because Christmas is on the door step that leaving your PPI compensation claim until the New Year is the best thing to do. But with a little extra time on your hands, now might be the time to make 2018 a great year for getting back the money you are owed…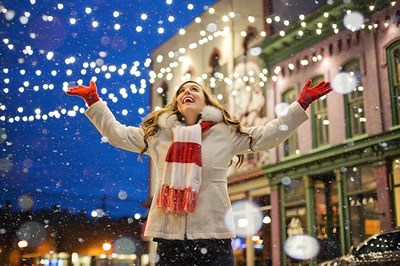 Step 1 - Do you have a compensation claim for mis-sold PPI?
The first thing you need to do is check if you have PPI.
You do this by taking a look over all your paperwork or any other documentation you have relating to loans, credit cards, catalogues or any other financial product that affords you credit. Check 'buy now, pay later' deals on store cards too.
What are you looking for?
You are looking for an insurance policy that promises to make repayments on the account in the event you cannot do this due to a loss of income.
Quick PPI Fact
PPI is a generic name used to describe the insurance policy that protects the debt. Different banks and lenders called them different name. For example, if you had a store card with a high street retailer, you may find that the PPI was called 'card care' and so on.
Step 2 – Make a PPI Compensation Claim
PPI compensation is not automatic. If you have a PPI policy, you need to make a claim to the bank or lender who sold you the policy.
Banks and other financial institutions were told that they must write to their customers who they know had PPI, and invite them to make a claim. You may have received this letter. If you have, you MUST claim within three years or you will miss out.
Step 3 – Mis-selling Reasons
You will to tell the bank or lender that;
you have PPI and
you think you were mis-sold it.
You will need to them why you think you were mis-sold the product. Payment Protection Scotland have a whole list of reasons but some include;
Being told or given the impression that the purchase of the policy was compulsory when in fact, the opposite is true
Not being told that the policy was being added to your account but receiving a letter to tell you that they were adding it
Even though you had cover, you were told that you must take out this policy
You were not told of the terms and conditions and the exclusions under these conditions
You were not told that any pre-existing medical conditions were not covered under the policy
Quick PPI Fact
You need to make your claim for PPI compensation before August 2019 if you plan on claiming your cash back. This is because the banking regulator, the Financial Conduct Authority has decided that the PPI scandal must come to a close by this time.
There are many other mis-selling reasons too and we will be happy to help. Why not give us a call?
Payment Protection Scotland
Scotland's Most Successful PPI Claims Company:
With Offices in Glasgow, Edinburgh, Aberdeen, Dundee & Bellshill