How Were PPI Premiums Calculated on Catalogue Accounts?
Did you have a catalogue account? If so, you were probably mis-sold PPI when you opened it. Take a look at how to claim your money back but with the deadline looming ever closer, you must act now.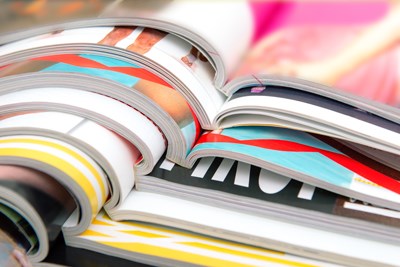 I have read that PPI was also a feature of catalogue accounts. I had at least two catalogues accounts but how do I go about making a claim for compensation, or even finding out if I have PPI?
Credit facilities on catalogues, as with store cards, were unwritten by a major financial company or bank. Who this is, isn't always immediately obvious as they used different names for credit facilities on different catalogues.
The first step is to check if you have any paperwork still relevant to those catalogue accounts. If you do, you may be able to see who provided the credit facilities and if there is PPI on the account.
Will I get a lot of money back on my catalogue PPI compensation claim?
This depends on a number of factors. It depends on how long you had the catalogue account for, how many catalogues accounts you had but also how much was outstanding each month on your account.
In most cases, PPI on catalogue accounts was calculated as a percentage of the amount outstanding, similar to how it was calculated on credit cards. This meant that the PPI premium was not a fixed amount each month.
You may find that if you used your catalogue on a frequent basis to purchase items, that the PPI compensation due could run into thousands.
Who do I make a claim against if the catalogue no longer exists?
Like all services and products, companies change them from time to time and so the catalogue you bought from several years ago no longer exists under that name.
Catalogue companies were the broker, if you like, in the offering and management of your account. It was underwritten by major banks and lenders. There are very few, if any, independent financial companies in the UK and so eventually, through the chain, the account will eventually end up at one of the major British banks.
Part of our service is to help find who was responsible for your credit account on your catalogue. For that, we need as much information as possible.
I'm not sure I had PPI on my catalogue account. How do I check?
You can call the catalogue company and ask who is handling their PPI compensation claims and how you go about making a claim. They should give you this information.
If not, you can always call our team here at Payment Protection Scotland. We have helped thousands of customers to successfully claim back their money from mis-sold PPI on catalogues. But you'll need to be quick – the August 2019 PPI deadline is only weeks away. Miss this deadline and you could miss out on claiming back thousands of pounds of your money.
Payment Protection Scotland
Scotland's Most Successful PPI Claims Company:
With Offices in Glasgow, Edinburgh, Aberdeen, Dundee & Bellshill