How to Complain About PPI
Payment protection insurance was mis-sold to millions of customers between the mid-1990s and right up to 2010. 64 million policies were sold and with the announcement of a PPI deadline – 29 August 2019 – the time has come to make your claim for compensation.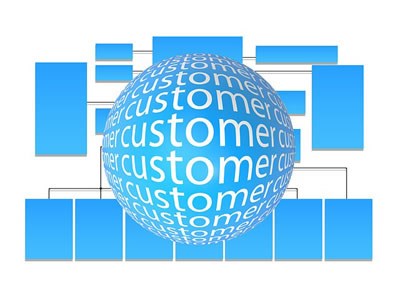 Making More than One PPI Compensation Claim
We help people to claim their cash back after being mis-sold PPI. But here's the thing: you could actually have more than one claim!
This is because the underpinning issues with PPI meant that you are highly likely to have been a victim of PPI mis-selling more than once.
How to make a claim for more than one PPI policy;
If you have them, find the policy numbers for all your PPI policies
Write to all the lenders of providers of PPI separately, even if you have two policies with one lender – you will need to tell them why you feel the policies were mis-sold to you
Or contact PPI Scotland for no obligation and friendly support
Making a Claim for PPI Compensation on a Store Card
PPI was sold on store cards too. Check your store card credit agreement and any other paperwork you have to check if PPI was part of or added to your account. Try to find out who supplied or underwrote PPI too alongside the credit agreement on the store card.
It is usually quicker to contact the provider directly rather than going through the store.
Can't find the paperwork? Don't despair as this doesn't mean your PPI claim is dead in the water! Follow these steps:
Contact the store asking them to provide you with the information about the provider of PPI on your store card account(s)
Ask them if they will forward your complaint onto the PPI provider
Contact Payment Protection Scotland for helpful, friendly advice relating to your PPI compensation claim on your store card.
A store card is similar to a credit card only that you can only use in the store or stores of that particular brand. They were a quick and easy way to get credit and were ideal for some people when it came to buying white goods for the home – a fridge freezer, for example – and other major purchases.
But PPI was routinely sold alongside these credit agreements and because the applications were often carried out in store, often at the till, you may not have had a chance to read through the credit agreement nor the PPI terms and conditions. This is not how financial products should be sold and as such, you were sold a policy that may not have suited your needs.
Need Help?
Our team has helped thousands of customers to access compensation for mis-sold PPI and they are waiting to help YOU! Call us now.
Payment Protection Scotland
Scotland's Most Successful PPI Claims Company:
With Offices in Glasgow, Edinburgh, Aberdeen, Dundee & Bellshill