How Much PPI Compensation Will I Win?
For many people, the thought of a windfall of cash into their bank account is what spurs them on to make a claim for PPI compensation. And why not? After all, it is your money that the bank took in 'error'.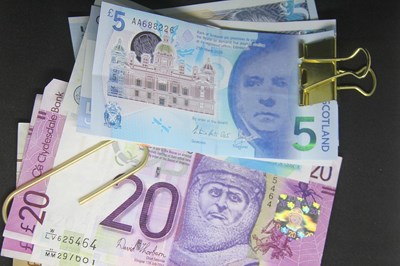 Will it be thousands of pounds…?
It is a question we are commonly asked – how much compensation could I win? Here we outline some of the factors that affect your compensation claim and the size of the compensation cheque coming your way…
1. Time
The first factor that affects the amount of your settlement is how long you had the PPI policy for. For example, one businesswoman took home a staggering £84,000 because, amongst other things, she had been paying for not one but several PPI policies on her credit cards and for many years.
The longer you paid premiums for, the more money you have due back to you.
2. Premiums
Premiums also varied from one account to another, and from one customer to another in many cases too.
Premiums on credit cards were calculated as % of the outstanding balance each month. If you had a credit card that was near to its limit for a length of time, you would be paying a large premium each month. But, if you paid a large chunk off your balance, you would pay less in PPI premiums.
This is why it is always worth checking the compensation settlement that you are offered. Our expert team here at PPI Scotland can do that for you.
3. Number of Policies
The third factor that contributes to your compensation settlement is how many PPI policies you had.
People are often surprised when they call Payment Protection Scotland that they have multiple PPI compensation claims.
And that is why we always ask if you had or have had the following;
personal or unsecured loans
a second mortgage
car finance
credit cards
store cards including those with well-known high street brands
Online credit facilities
If you have more than one PPI policy, you have more than one claim and that means you could have several PPI compensation windfalls making their way into your bank account.
Have a Great Summer Holiday 2019 with PPI Compensation!
You can spend your PPI compensation on whatever you like. If you use our service here at Payment Protection Scotland, you only pay for our services if we are successful in getting you your money back.
Once you have paid our bill, you are free to do with your cash as you want. If you start your claim now, providing the bank agree you were mis-sold the policy or policies, you could be enjoying your compensation by summer.
Our expert team is waiting to take your call – why not call us now?
Payment Protection Scotland
Scotland's Most Successful PPI Claims Company:
With Offices in Glasgow, Edinburgh, Aberdeen, Dundee & Bellshill