How Can a PPI Pay-out Help Your Household Budget?
In recent years, no one can have avoided the effects of the recent recession. With various political and economic arguments on whether we are leaving this difficult time behind or not, some households are still struggling with balancing the household budget.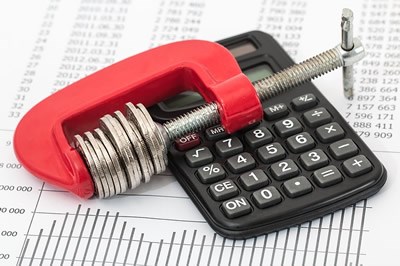 How many times have you thought
'wouldn't it be nice if there was a windfall of cash'?
Many of us feel this way when money is tight. But, rather than it just being a pipe dream, there could be an answer on the horizon: claiming payment protection insurance (PPI) compensation!
Remember the credit card you applied for online, and the car finance you agreed to buy the car? Or the catalogue account you had with a well-known company and the personal loan from the bank?
The credit accounts mentioned above are just four examples of accounts on which you may find PPI, an insurance policy that covered repayments if you were unable to make them due to ill health, redundancy or unemployment.
A study by the Financial Conduct Authority found that the average claim was around £2,750 - you could be entitled to more, or less depending on various factors. Overall your PPI windfall could be used in several ways…
Clear debt
A recent news article on the current state of economies across the world noted that personal debt was at its highest. Add to this the increase in the cost of living – basics and essential now cost 38% more than they did 10 years ago – and you can easily understand why so many people end up in debt. Your PPI compensation cheque could make a serious difference to the amount of money you owe.
Home improvements
Always wanted a new, modern kitchen? Is the bathroom looking a little tired? Or maybe a new carpet on the stairs or maybe something 'major', like the addition of a conservatory has always been a dream. Your PPI compensation could pay or go a long way in making these home improvement dreams a reality.
Take a holiday
One of the first things that is cancelled when money is tight is the annual holiday - your PPI windfall could make for a holiday of a lifetime!
A new car
And finally, if the family car is always letting you down or you would like something more economical, a new car could be on the cards – paid for outright with your PPI compensation cheque.
BUT, you will only realise these dreams IF you make a claim for PPI compensation before the 2019 deadline!
Take time NOW to check every account that included a financial company, bank or building society lend money to you.
Look for an insurance product that says it will make repayments or protect repayments on your loan or account if you re unable to do so… this is PPI!
Pick up the phone and call Payment Protection Scotland for help in claiming back your money!
Payment Protection Scotland
Scotland's Most Successful PPI Claims Company:
With Offices in Glasgow, Edinburgh, Aberdeen, Dundee & Bellshill