Have You Had Your PPI Claim Refused?
Claiming back your money for mis-sold payment protection insurance (PPI) is important and with the PPI deadline August 2019, it is important the check that you have a claim for compensation.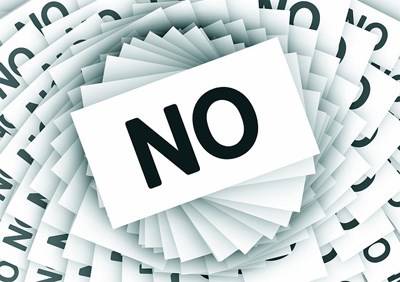 However, there are times when people attempt to make a claim but find that their cases are refused by the bank or lender. In this article, we help you work through what you can do if the bank says no.
… I agreed to the policy
Many banks and lenders sold their policies to customers through a phone call. These calls are often recorded for training purposes, but also for security and thus many people are finding that their cases as successful because the Financial Ombudsman are able to access these recorded calls.
Even if you agreed to the policy, you may have been in agreement based on the information that the caller gave you at the time. There are cases where some people were not given all the information.
This is also true in cases where people were sold the policy face to face. You made a set of decisions based on the information that was given to you. It may be that some of this information was given to you in your entirety.
… they didn't think I had a PPI policy
Some customers have proof that they have PPI but some other customers do not. In this case, you do to a certain extent rely on the integrity of the bank to look through their records and identify who has PPI and who does not.
In fact, many banks have been told back in 2013 to write to customers who they know had PPI policies and invite them to make a claim for compensation. If you have received this letter, it does not mean that you are automatically entitled to compensation but more that you are being asked to see if you are owed money but you need to act quickly if you have received such a letter.
… they will not accept claims through claim management companies
No bank or lender can stipulate who makes a claim on behalf of the customer. If you have given permission for a claim management company such as Payment Protection Scotland to act on your behalf, then the bank must deal with them. What this main mean is that they send all correspondence to you, which you will then need to pass on to the claim management company dealing with your case.
If you need help making a claim for compensation for mis-sold PPI, why not call us?
Payment Protection Scotland
Scotland's Most Successful PPI Claims Company:
With Offices in Glasgow, Edinburgh, Aberdeen, Dundee & Bellshill