Get Every Penny of Your PPI Compensation
There have been many twist, turns and setbacks in the PPI mis-selling saga and the compensation that is due to thousands of customers.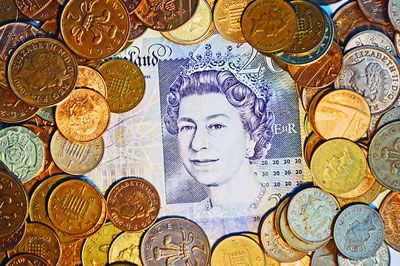 It's fair to say that customers are now informed and angry, a heady combination if ever there was one. And they are demanding their money back. But they are not prepared to be fobbed off with a token payment. Customers, like you, want all their money back.
But just when you think the banks and lenders have 'got the message', something else happens, another twist in the PPI compensation saga that shows the banks and lenders are still desperate to hold on to as much of their profits as possible.
#1 Fees and costs
PPI was an expensive product. Higher priced than other PPI type products on the market, customers were stunned that the price they had been quoted for the cost of their loan was a lot higher than they thought – and this was simply down to PPI being added to it.
But, although they struggled to make repayments, managing it in most cases but for some people, the added cost of a monthly PPI premium to their account pushed them over their credit limit.
The consequences were additional costs and fees for late payments or exceeded credit limits.
BUT, it seems the banks and lenders have been conveniently 'forgetting' about these expenses and have not been including these in their final compensation payments to customers.
Spotted by a claim management company, both the Financial Ombudsman Service (FOS) and the Financial Conduct Authority (FCA) are warning all banks and lenders to make sure they take these fees and costs into account - and reimburse them in compensation pay-outs!
#2 Commission payments
The recent Plevin case highlighted the issues around commission. If you knew that the person or company selling you an insurance product like PPI was taken over 50% in commission, would you question the price they were selling it at?
Yes, you probably would and this is what one customer, university lecturer Susan Plevin argued. And she won her case and so now, you could find you are entitled to even more money back.
Compensate the customer back to where they were financially BEFORE PPI was mis-sold to them
This is the guiding principle in all claims for compensation in terms of financial products, not just PPI. If a bank or lender has mis-sold a product, the compensation they provide must put the customer back to the financial position they were in before the product was mis-sold to them. This includes any fees or costs that you may have paid as a direct result of being sold PPI.
Unsure how to make a claim or need some advice?
All you need to do is contact Payment Protection Scotland and we will be happy to help. We charge a flat fee for our service and have a high compensation success rate, which we know is down to our great assessment service, you can be sure to get a great service at a great price. Why not put us to the test…?
Payment Protection Scotland
Scotland's Most Successful PPI Claims Company:
With Offices in Glasgow, Edinburgh, Aberdeen, Dundee & Bellshill