FCA Adverts Lead to 1 Million Website Hits
You may have seen some of the adverts using a motorised head of well-known action man Arnold Schwarzenegger to implore anyone with a PPI claim to make it before the deadline, set for 29 August 2019.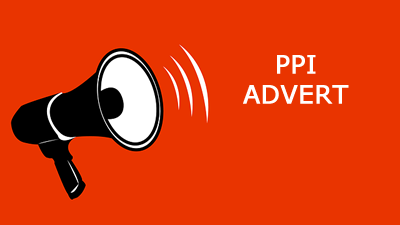 One advert takes places with indecisive shoppers in a corner shop and the other, of the ones aired so far, takes place in a library.
The idea behind all the adverts is to not only make people aware of the deadline but for them to find out more about PPI. The newsreader character at the end of each advert suggests viewers visit the FCA website.
And people have been doing. The FCA has announced that since the adverts first started to air in late June, there have been nearly a million extra hits on the website, with most people looking for more information on PPI.
Reliable Source of PPI Information
In some ways, it has been difficult to get hold of information regarding PPI, what it is, how to find it, what it looks like and so on, that really told customers what they needed to know. Banks and lenders, not too keen on giving all this money back, didn't always give information freely, in the early days.
There is more information around but there is still a lot of misinformation circulating which is why part of the adverts commissioned by the FCA about PPI compensation claims is to seek information – and from a reliable source.
Making a Claim
Making a claim to get your money back shouldn't be a complicated process, although the circumstance of whether it was or was not mis-sold to you can be slightly more complex. In fact, the Financial Ombudsman, the organisation that resolves disputes between customers and financial institutions, is telling us that the cases they are dealing with are more complex than those of the early days of PPI compensation.
First, you need to check all accounts, no matter how 'young' or 'old' they are. Time shouldn't be a factor in whether you can claim or not.
Once you have found it, you need to contact the bank or lender, tell them you have found PPI on an account and you believe it was mis-sold to you. You will need to tell them why it was mis-sold to you.
Within weeks, you could have a welcome windfall of PPI compensation. Or not. Some banks and lenders refute claims – they may even deny that your account exists or that they 'cannot find it'. They may drag their heels, denying that PPI was sold to you. Or that it was the right policy and so on.
And that's when you need Payment Protection Scotland on your side. Why not call us for a free, no obligation chat to find out more?
Payment Protection Scotland
Scotland's Most Successful PPI Claims Company:
With Offices in Glasgow, Edinburgh, Aberdeen, Dundee & Bellshill